02 Nov

How a simplified procurement strategy adds value

So it's not surprising that, when it comes to procurement, businesses of all sizes are feeling the pinch. And if there's one thing we're certain of? Organisations are always looking for ways to drive cost efficiencies and get more value. 

A good way to achieve this is by consolidating your supply chain. Doing so removes complexity from your procurement processes so your teams can focus on looking for savings. They can also reduce purchasing admin costs and establish better cost controls.

Enjoy better purchase control and auditability in your procurement

Strong B2B procurement strategies can help you enjoy better purchase control and auditability. This makes it much easier for managers, directors and procurement teams to track and analyse purchasing behaviour.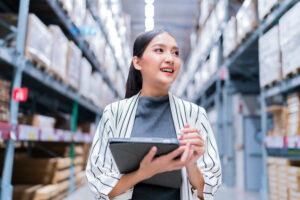 For example, consolidating your procurement can help your business better manage finances with advanced data insight. All your invoices, purchasing history, and reports will be accessible through one platform, making it easier to get a 'birds-eye' view of your procurement activity. This can highlight what your organisation's purchasing habits are, in order to make better-informed business decisions.
Similarly, individual employees can be assigned accounts, which can be monitored, keeping track of spending and approvals. You can monitor purchases and buy in bulk where applicable and duplicate orders avoided, helping reduce costs and avoid overstocking.
Save money by reducing admin and IT burdens
Managing multiple suppliers takes time and creates extra work for procurement and finance teams as each supplier needs to be managed separately. This involves researching their services, negotiating contracts, comparing prices, raising POs, making payments and querying invoices. This can be compound further as every supplier might have a slightly different way of working.
In one study by the Hacket Group, procurement departments that achieved high levels of compliance with their procurement processes spent 12% less on IT and telecom equipment, 19% less on human resources services and 20% less on general supplies and equipment.
Consolidating your supply chain reduces administrative burdens and streamlines the procurement process.
Optimise your procurement strategy with The Ricoh eShop
With the Ricoh eShop, you can consolidate your purchasing of IT and office products to a single partner, benefit from on-account payment terms and the ability to easily speak to an account manager.
Why not book a demo at your convenience to learn more?