20 Jun

3 cyber threats you need to protect your organisation from
At our recent, exclusive roundtable, industry experts agreed that the cybersecurity challenge is now at a breaking point. Attack surfaces are increasing in size. Threats are growing in agility, intelligence, and scale. But despite the worsening landscape, only 9% of organisations have invested in threat intelligence.
Perhaps this is because, in a nuanced, fast-changing landscape, it can be difficult to order your cybersecurity priorities. That makes now the perfect time to act on and benefit from insights garnered from the CrowdStrike 2023 Global Threat Report. 
The latest edition of the CrowdStrike Global Threat Report identified cyber threats you need to protect your organisation from. This insight comes at a critical time for organisations around the globe, as experts predict cybercrime will cost the world $10.5 trillion annually by 2025. So strategies must be built to anticipate, detect and disrupt evolving threats. Based upon real-world information compiled by one of the industries' leading security services providers, the CrowdStrike 2023 Global Threat Report explores the most significant security events and trends of the previous year, as well as the adversaries driving this activity.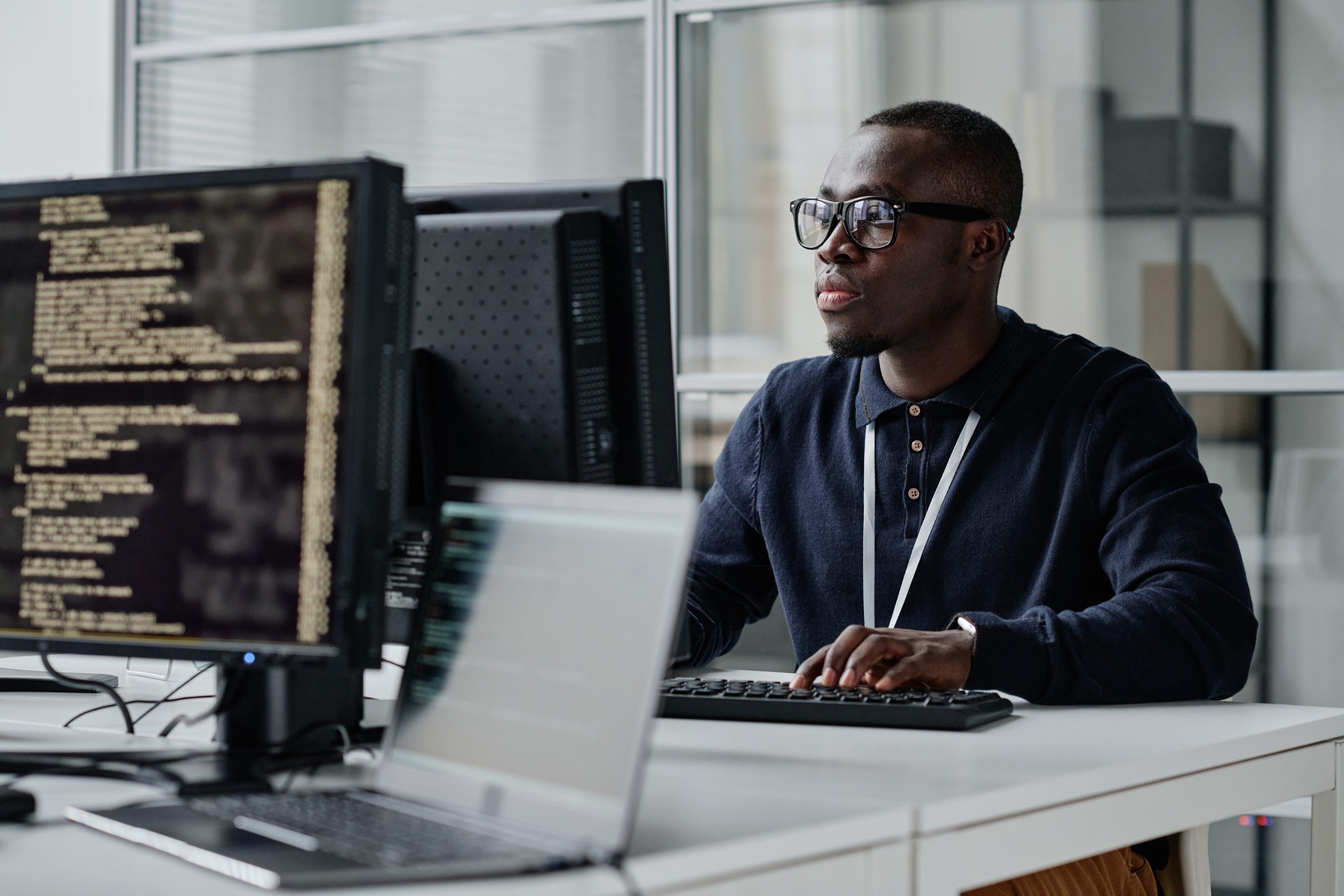 CrowdStrike are a valued partner of Ricoh.  To help guide you we've summarised 3 key takeaways from the report.
Cyber Threat 1: Access Broker activity more than doubled in 2022
The activity of Access Brokers more than doubled in 2022. To understand what this means, you first need an understanding of Threat Actors. 'Threat Actors' includes cybercriminals, but it's a broad term that can cover 'hacktivists', terrorists, and even internet trolls. Essentially, a Threat Actor is a party intentionally causing harm in the digital sphere. An Access Broker serves as a 'middle-man',  selling threat actors initial access to your environment, saving them time and allowing them to begin their malicious activities more quickly.
What does this mean for your organisation? By working together, Access Brokers and Threat Actors are benefiting from division of labour and monetisation at every step, meaning there is more incentive than ever to attack your organisation.
You can prevent this with an expertly-integrated, comprehensive, and proactive tailored suite of cybersecurity solutions. Why not start by reading more about our cybersecurity practice?
Cyber Threat 2: Authentication processes and identities face greater risk
The report found that Threat Actors are spending less time trying to interfere with security tools. Instead, they're focusing on compromising authentication processes and identities. An appropriate identity can quickly provide the 'keys to the kingdom' of your organisation. Imagine the damage that can be done when threat actors convincingly take on the identity of high-level personnel, surpassing multiple security checkpoints and clearance levels to do malicious harm unhindered. There were 33 newly named adversaries in 2022, and 71% of attacks in 2022 were malware-free, meaning that if your current defences are tailored to specific adversaries or malware attacks they may now be out of date, leaving you at risk. 
Cyber Threat 3: Threat Actors are exploiting vulnerabilities
Threat Actors are regularly revisiting key targets to circumvent patches and mitigation measures. As we have seen, it sometimes takes providers of applications and platforms several attempts to 'close the door' so vigilance is critically important. So it's vital not to take a 'lightning can't strike twice' approach to your cybersecurity, especially if you've already experienced an attack, as statistics show you're likely to be targeted again. With a 95% increase in cloud exploitation and an 84-minute average eCrime breakout time (this is a measure of how quickly adversaries can breach a system once they gain access), organisations cannot afford further vulnerabilities.
Gaining a holistic view of your current offensive and defensive measures can help you avoid attacks in the first place; take the first step today by completing our Digital Services Maturity Indicator, which will provide you with actionable insights and custom solutions to best suit your organisation. 
Protecting your organisation against cyber threats
As the CrowdStrike Global Threat Report demonstrates, threats are quickly evolving. With that in mind, is your organisation vulnerable? Is your cybersecurity strategy robust? And do you have the resources and in-house expertise — now, and for the future?
Partnering with a trusted, expert digital integrator is your key to gaining a holistic view of your current cybersecurity practice. Gain recommendations and clear, straightforward advice. You can start today by learning more about our cybersecurity practice and completing our indicator. Alternatively, feel free to reach out for a friendly conversation and guidance —  we're here to help.