15 Mar

Six ways that print matters in today's media mix
In a connected world, where relationships can be maintained across the globe, and services can be accessed at the touch of a button – all in the palm of your hand – you might be tempted to dismiss the importance of print media. But that may be a huge mistake; print matters for your business and beyond – this article will tell you why.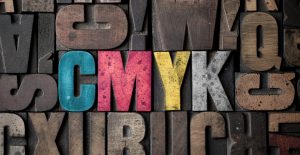 Digital technology is growing all the time, at a ridiculously fast rate. Just think about the devices that are part of everyday life, and compare them to what we were using even 10 years ago. Smartphones, TVs and watches, 5G, apps and streaming services.
It's no wonder the value of print is frequently called into question.
But, this digital evolution actually enhances the power of print for your business. Why? Because it delivers an experience your customers cannot get from their screens. In this article, we'll go through six ways that print matters in today's media mix, and why using print will make a lasting impression on your customers.
1. Print matters because it provides credibility
Print offers a higher level of credibility when compared to online content – with 82% of respondents to a MarketingSherpa customer satisfaction survey saying they trust print when making a purchasing decision.
Using print is a sign that your business is serious about business. After all, anyone can send an email – just think about the spam we have to deal with everyday. Print provides a much more considered approach which won't get lost in the digital noise.
2. Print matters because it has a long lifespan
When your customers open an email, engage with a social post, or visit a website, that content disappears as soon as they move on. So, if you want your digital media to make an impression, it might only have a few seconds to do it.
With print, however, you are providing your customers with content they can constantly and repeatedly reference, for months or even years, as leaflets, brochures or posters in an office. They can also be passed along to friends or colleagues, maximising their reach.
3. Print matters because digital fatigue is real
The impact of digital marketing is waning due to oversaturation. According to SG360°'s 2021 customer survey, 75% of participants said they were overwhelmed by the number of digital ads they were seeing daily – not surprising, after a marked increase in consumption following the extra leisure time provided by the pandemic.
This is good news for the power of print, as printed media becomes an effective tool for cutting through the digital clutter and engaging directly with your customers.
4. Print matters because it forms connections
If you want to form a lasting impression on your customers, you need to create content they will engage with. A Temple University study evaluated responses to physical and digital media, and found that while participants processed a lot of digital media quickly, they spent more time with individual print ads.
In turn, this led to a stronger emotional response from the printed media – and ultimately, better recall of information when they came to make a purchase decision.
5. Print matters because it can be customised to each recipient
While digital technology has come a long way, producing content mass-marketed across huge online audiences, innovations in printing have also greatly evolved, enabling images and text in printed pieces to be uniquely tailored to an audience of one.
This allows your business to focus your budgets on printing relevant offers, images and formats for your customers. And because today's digital presses can print affordable, short-run work, you can take advantage of much more highly-targeted print campaigns.
6. Print matters because it complements digital media
It might be easy to think this article is dismissing the merits of digital media and telling you to focus on print. In fact, it is incredibly effective to combine the two, with print driving customers to view online content like videos, eCommerce sites, or additional content.
You can do this easily with today's print techniques, such as the inclusion of QR codes, personalised URLs or augmented reality markers. There is huge creative potential between print and digital, and your business should explore how they can work in tandem to deliver your customers effective marketing content.
Want to discover why print matters for your business? Ricoh is here to help
Now that we've covered the key reasons why print maintains relevance in the digital age, you might be planning on assessing how print can help your business improve relationships with your customers – by giving them effective marketing that drives growth and delivers results.
Ricoh has years of experience as a collaborative, people-first partner, and we understand how the powerful combination of digital and print can capture attention, generate excitement, facilitate engagement and support mission-critical business activities. 
We'd love to help you connect more deeply with your customers. Contact us to get started.
Topic first discussed on Business Booster.