22 Dec

How real-time insight from your print MIS can increase efficiency in your print business

Print MIS information and automation lead the charge in helping print businesses meet new customer expectations. But only when they're implemented and used correctly.

In today's competitive world, knowledge is power. Without insight, you are unarmed. Information and data allow you to maximise your potential, improve the productivity of your people. Plus, provide the experience your customers expect.

But how do you acquire that insight? And what are the ways and means of effectively using it to your advantage? In this article, we'll discuss how rich insight gained using Print MIS leads to better decision making and efficiency for print businesses.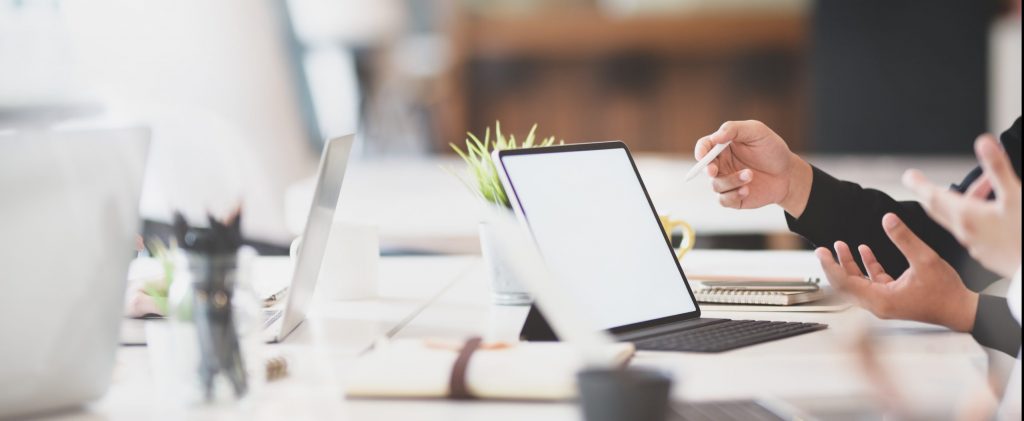 Print MIS for greater efficiency
Web-to-print solutions – when integrated with your Print MIS tech – provide both you and your teams with an accurate, real-time overview of what's going on at your business. This clarity enables you to see the big picture. Therefore prioritise orders, prevent blockers on productivity, and optimise your people's time.
One mistake many print businesses make is to invest in print MIS automation and then fit highly manual practices around it. For example, automatically taking orders online but then manually keying them into the production process. By sticking to standards-based software across your print shop, you can avoid this problem and free up hours for your people.
Print MIS for better customer experience
Online shopping comes with set customer expectations. Thanks to the massive success of brands like Amazon. When someone visits your online store, they expect you to be able to deliver your product with speed, service, and availability. In other words, every business is now judged in the same way.
So, for your e-commerce, you need to ensure you have systems in place to streamline the print order to the production workflow process. Third-Party Web-to-Print Software Integration (API) minimises potential complications. Therefore, allowing customers to submit orders on their own time and their terms, which automates the connection from ordering to production without manual rekeying of information.
Print MIS and e-commerce also provides additional ways to give your customers a better service experience. For instance, when ordering the system can show which products are actually in stock when they order. Giving them an option to influence how quickly their order is fulfilled. 
Likewise, dashboards can allow them to see exactly where their order is in the process, and push notifications can enhance this further by sending text or email messages at key production or delivery stages.
Introducing Avanti Slingshot® Print MIS
Avanti Slingshot® Print MIS is an excellent solution to add to any print business, offering you complete insight over the goings-on in your shop. As a result, with this Print MIS insight, you can make orders more efficient, ensure you have the right stock, manage your staff's time, and make better business decisions.

Here are just some of its key features:
Avanti Slingshot® Print MIS  Executive Dashboard
The Executive Dashboard provides analysis tools and real-time notification functionality to help you understand and manage your business better. Therefore, Print MIS solution such as Avanti gives you answers to the most pressing questions across departments, such as:
Are we hitting our margins?

Reaching our sales targets?

Using our inventory?
It's all about measuring your Key Performance Indicators (KPIs). The dashboard uses graphics to easily represent customer service, financials, sales, marketing, and more. Discover more.
Avanti Slingshot® Print MIS Customer Relationship Management (CRM) module
Avanti Slingshot® Print MIS CRM module keeps everything you know about your customers at you and your team's fingertips.
Discover more about CRM module
Avanti Slingshot® Print MIS Reporting module
With numerous standard reports, the Avanti Slingshot® Print MIS reporting module can help you make sense of all your Print MIS data. From extensive costing, job tracking, and efficiency analytics, you can gain valuable insight into your business' past, present, and near future. 
Learning how to save money and time just got easier. Find out more.
Customer Testimonial
"Previously, I wasn't able to determine where we were making vs losing money, who our best clients were, and which clients had the largest growth potential. Answers to the most common business questions are now easily at my fingertips. This includes cost, inventory, and job tracking. As a result, We never risk losing money on a job, and I am no longer a bottleneck when it comes to estimating. I have experienced 'freedom from my desk'. Creating an estimate right in a customer's office or access my operation from any laptop or mobile device using just a browser."
Cathy Skoglund Manager of Operations & Business Development
ASU Print & Imaging Lab
Want to find out more about Avanti Slingshot® Print MIS?
Visit our free online resource to discover more about Avanti Slingshot® Print MIS.
Our dedicated team of Print MIS experts are on hand to discuss how Ricoh can support your print business.
If you want to find out what we can do for you, please feel free to get in touch.