17 May

Invest and Diversify with Large Format
In 2020, I made predictions about the future of print. It's time to see how those predictions held up.
My main takeaway is this: It's time to invest and diversify with large format. My predictions touched on three areas. The first was the impact of large format signage and floor graphics during and following the pandemic. The second was technology and application-led diversification. The third was forging and retaining connections for large format print. For the past few years I've observed key shifts in the industry; here's a breakdown of what I've learned. 
Large format signage and floor graphics
At the time of writing my last piece, the print world was undergoing a simultaneous rise and fall in demand for Sign & Display (S&D). Due to the pandemic, travel, retail, and exhibition events shrunk as profitable markets for Print Service Providers (PSPs). 
But signage for informational and directional messages – for instance, graphics designating distances of two metres or one-way systems – were suddenly in exceptionally high demand. Floor graphics, in particular, experienced incredible sales.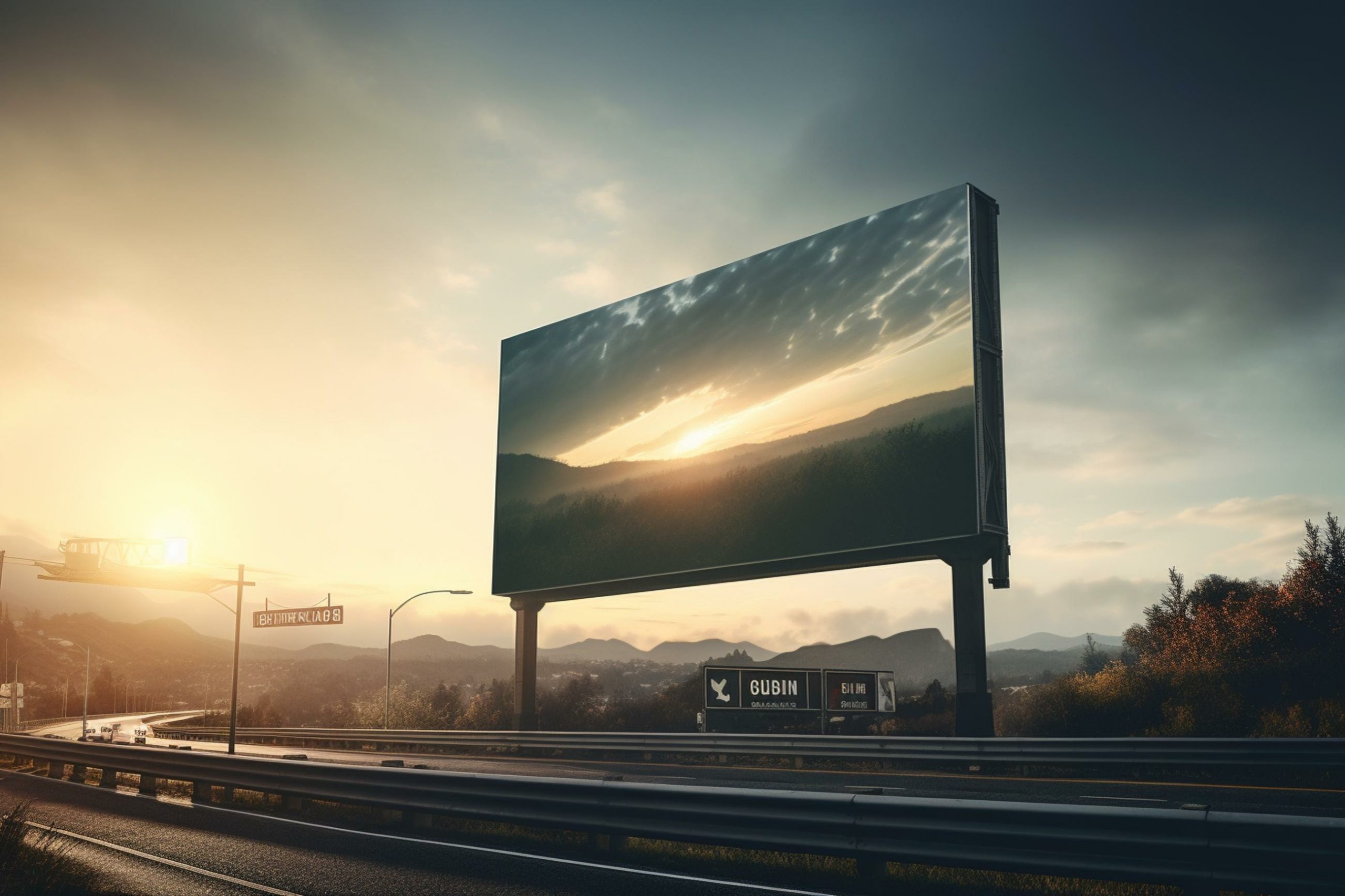 My predictions
I assumed the increased need for floor signage wouldn't last. I therefore predicted that, in 2021, there would be less requirement for directional floor graphics. 
However, their effectiveness proved the potential for influencing consumer behaviour. I expected to see more creativity in this application, predicting that PSPs and designers would be keen to create incredible quality output with their digital printers and cutters. Though formerly underused, I expected the floors of retail, commercial, and public spaces to receive closer attention. 
The reality
I'm pleased to report point of sale signage is still doing really well and returning good margins. It can withstand the current business landscape. However, commercial and corporate printers are not doing so well. Mainly because, in this challenging market, the demand for lithographic printing is diminished. Some organisations are not diversifying or investing in order to adapt. 
Technology, and application-led diversification
By 2020, Digital large-format printers had already become affordable investments. Most PSPs had found more than enough work to keep them busy, and there was little need to look for new markets to explore. 
When the pandemic hit, successful businesses had to shift gear and see what else, and to whom else, they could sell. This led to rapid diversification, principally driven by a demand for specific applications of today's versatile digital printing technology.
My predictions
I predicted that this type of exploration, experimentation, and entrepreneurialism would drive a new era for print businesses. One where operators and owners would be looking at what else their print room could do and where it could take them — not just during a crisis, but for the long term. 
Digital transformation in the print industry has opened up a world of opportunity for those who have looked at online training and e-commerce.
The reality
Many PSPS have two concerns about integrating digital storefronts. The upfront cost, and the unfamiliar technology. But it's important to remember that we're in a digital world. A digital storefront will bring new customers to your business. Increased visibility and ease-of-use (regardless of geography) will make you more accessible to new customers. 
Sustainability
Sustainability is at the heart of good business. Ignoring the drive for greater environmental responsibility could mean companies stand to make a reputational and financial loss if they're not meeting ESG credentials. That's why sustainability is a core value for Ricoh.
With bidding and tendering to consider, organisations need to be aware that government regulations and requirements for ESG are getting stricter, and you could lose business if you're not meeting ESG criteria. Now, tenders are asking: how many kilowatts does your printer use an hour?
You might be tempted to argue this point by responding that the energy crisis won't last forever. However, losing a tender because your energy usage and costs are too high right now could really impact your long term gains, even if the price of energy eventually comes back down. 
Further, customers can see through "greenwashing" now more than ever before, and won't accept less than a sincere and tangible commitment from PSPs to environmental responsibility. Buyers want energy consumption at a minimum, for a low cost. 
Solution 1: Transform
Your first solution is to transform by embracing new technology, or transform through partnership. If you're a smaller, bespoke business, you could bring your talents to a bigger provider. If you're a larger provider and you discover an innovative, smaller-scale PSP, why not acquire them and join forces? 
Solution 2: Diversify
Your second solution is to diversify. You should either diversify your business, or encourage your customers to explore new approaches. 
One way to diversify your own business is to offer a variety of print services. This enables you to offer customers a comprehensive package, instead of an isolated job. 
This way, you can inspire your customers to explore new approaches. If they're happy with your services in one area, can they be persuaded to expand that to a wider variety of jobs?
Solution 3: Invest
Commercial printers who have invested in large format have found success. Those who have not invested are struggling. They assume that sweating assets for another year will save them money, but don't consider the long-term costs of doing so. I personally have had six demos moved or cancelled this year for exactly this reason. 
Cut sheet business is declining, and there is less business to be had. Larger PSPS no longer have to outsource to smaller PSPS, because they have the capacity to handle existing, diminished demand. Larger PSPS are also consolidating their resources. My advice is to either partner with them, or invest in the machinery you need to grow and compete. 
Invest and Diversify When Looking to the Future
At some point, every company needs to transform and adapt. This happens when you invest and diversify. We at Ricoh have been in that exact position. We learned that it takes strength and strategy of acquisition to thrive. Success in the future will depend on a mindset of humility, and a willingness to invest, diversify, transform, and partner. We see and understand the position you're in, and we'd love to help you on your transformation journey.
I have excellent relationships with a wide variety of PSPS in the industry. If you'd like some advice or a friendly chat, please feel free to reach out.