27 Jun

Celebrating our Champions of Print
Our new video: 'Champions of print' is a celebration of our customers. They are the brightest and best in the world of print, and we want to honour the contribution they make to our industry every day. 
At Ricoh, we believe in the value of print and its ability to create human experiences, so we thought it was time to say thank you.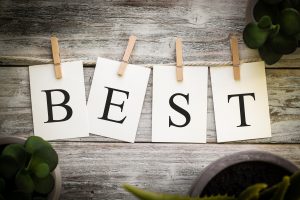 Who are the Champions of Print?
Our Champions of Print video is a little tribute to the print businesses we work with. The print businesses on the front line, pushing the boundaries, advancing human communication and modernising a craft centuries in the making. 
They are enthusiastic about print and its ability to thrill and inspire. We see you, and the powerful outcomes you're creating by fusing digital experiences with the familiarity of print. We admire the campaigns you're producing. Your role in creating culture and the narratives you're shifting, while delivering excellent service to your customers. 
You're the people and the businesses that will keep our industry moving. 
Innovation in print
Despite the prevailing belief that the print industry is in a downturn, the reality is, print is experiencing significant growth. 
Our Champions of Print are at the forefront of this growth. We're delighted to be working with you, side by side, to design and manufacture print technology that empowers innovation. Together, we can achieve groundbreaking results.
The challenges facing print
The pandemic, Brexit, digital transformation, and the shift from high volume to low volume, targeted print have all put pressure on the industry. But our Champions are always adapting and evolving, using our technology to make evocative and powerful print. 
Become a Champion of Print
Print businesses don't come to Ricoh just to buy a printing press. They come to us because we understand their journey, and they want Ricoh to join them as they innovate, collaborate, and problem-solve for a successful future. 
As a printer, you must be willing to embrace change, think hard and plan exhaustively as you chart a course forward, and invest in the people and technology that will enable you to put those ideas into effect.
We can advise you on how to move ahead. You can read more details in our Anything in Print ebook. 
Despite the challenges and ever-changing trends, we will continue to innovate and provide solutions to meet the demands of tomorrow. 
We are honoured to partner with some great purpose-driven print businesses, and we salute them, the Champions of Print. This is a proud industry, one that we are proud to be part of. Let's carry on working together.