12 Nov

Leading law firms capitalise on the 'new normal' for working practice

It's an exciting time for the law industry. Workplaces, practices, and processes are evolving. And the positive effect of digital transformation is becoming increasingly apparent.

In the past, many law firms have chosen tradition over transformation. But now, this isn't a choice at all.

We're in the 'new normal'. Remote working is here to stay. And instead, the choice is: how do we adapt our working practices to capitalise on new opportunities?

Leading law firms have risen to that challenge – and they're realising the benefits. Let's uncover what they've discovered.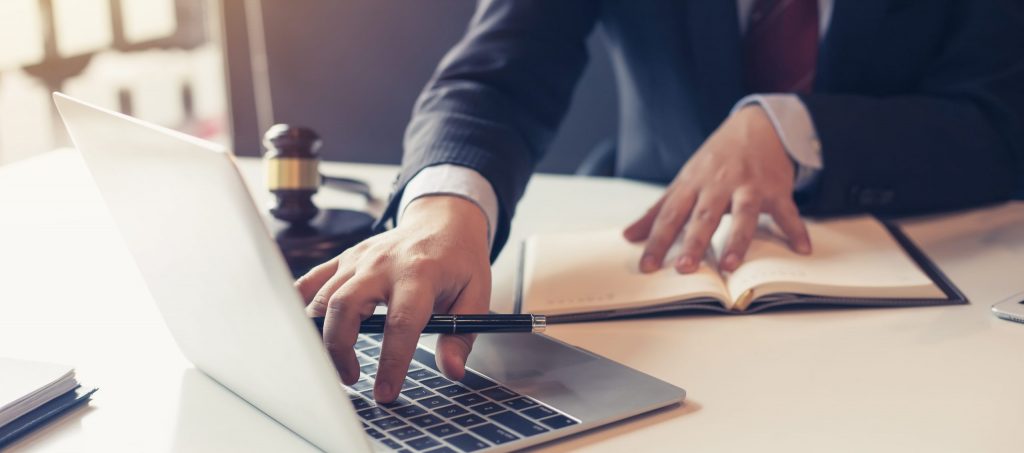 A new global agile working policy from Linklaters allows employees to work from home 20-50 percent of the time. Likewise, Herbert Smith Freehills has announced that employees can work from home up to 40 percent, even when offices are back to some sort of normality. And furthermore, Slater and Gordon have mentioned that home-working will become the norm for the majority of their employees.
What are the biggest changes happening right now?
There are multiple key decisions legal firms have to make: what do we do with our office space? Large, expensive buildings are currently left empty. A tentative return for employees has been delayed.
And how do we empower our people at home? Processes must evolve and adapt. New technology must be introduced and integrated. But 'how?' and 'which technologies?'. 
People are becoming accustomed to the flexibility of agile working practices. Indeed, some leading law firms have already committed to continuing remote working in the future.
In a recent survey with 62 law firms by RSG regarding the impact of coronavirus, a quarter of law firms implied that remote working has resulted in a rise in productivity. Furthermore, nearly 50 percent of law firms expect a long-term change in the way office space used.
Do we need to reconsider our workplace?
The top law firms are renowned for their impressive workspaces. Modern art, coffee bars, gyms, swimming pools. These generous perks support staff who notoriously work grueling hours – in a culture where they were expected to be in the office.
But this lifestyle is no longer an option in the 'new normal'. We can't all work in the office. We won't for some time. And even when we can, many people will choose not to. Which means we are left wondering: what to do with all that space?
No matter what shape our future workforce takes, one thing is certain. People need shared spaces for both collaboration and social interaction.
How will changing work styles affect our people?
Working remotely comes with its own challenges. Lack of social interaction makes your people feel isolated. Video conferencing will never quite be as good as face-to-face meetings. It is harder for trainee lawyers to learn from those more experienced.
But it also comes with opportunity. Flexible working enables your people to enjoy a better work/life balance. With the right technology and process in place, remote working has led to increased productivity. And many leading law firms are carrying out complex legal tasks despite teams working in multiple locations.
The four C's that define the future of law firms
If we reimagine our workplaces to meet the changing perceptions of our people in the 'new normal', what are the key things law firms need to consider? These 4 C's are crucial concepts to keep in mind:
Contemplation.
Remote working provides peace and quiet to contemplate on your work. Your people have much greater control over their time, which means they can give projects and decisions due consideration.
Concentration.
And this is also true for concentration. Remote working makes for fewer distractions. Your people can feel fully focused and engaged with their work – leading to better results.
Collaboration.
Some roles require effective collaboration. Providing processes, new technology or physical spaces that enable this is vital to business success. Your teams might need to meet to complete the final stages of a deal or file a complex piece of litigation. Your office space could provide the opportunity.
Communication.
And some roles or projects require effective communication. This can be hard to achieve remotely as, despite the benefits, video conferencing technology is not a perfect substitute for face-to-face meetings. 
What role will technology play in the 'new normal'?
Digital transformation will play a crucial role for both people and productivity across law firms in the 'new normal'. Processes that were possible in physical workspaces must now be automated. And this is a good thing.
Not only are leading law firms taking these tedious tasks out of the hands of busy employees – freeing them up for more important jobs – they're reducing the risk of human error. But the question remains, which technology will be right for your firm?
Identify the right technology for your firm by auditing your current capabilities
Before you introduce new technology or processes to your firm, you must first understand what you and your people need. Discover this by assessing and understanding your current capabilities.
Identify where you are strong, where you need to improve, and what your people require. Then use these insights to find the right solutions.
Seek the support of a collaborative people-first partner
Introduce effective digital transformation into your law firm by working with a collaborative partner. 
Ricoh has years of experience in helping law firms analyse, plan and implement new processes and technologies – keeping their people front of mind at all times.
Find out more
If you would like to find out more about how we improve workplaces, using innovative technologies and services that enable people to work harder, please check out this guide.
Also, if you'd like to hear more insight from the world's largest full-service law firm Eversheds Sutherland. You can watch our webinar on-demand: 'Why facilities management should be at the forefront of your business continuity strategy'
You'll also find a whole host of other topics up for discussion, and they are absolutely free for you to enjoy.
Get in touch today and we'll discuss how we can provide the perfect solution for you.