03 Oct

Ease of use – a sometimes overlooked key to productivity in digital printing and staff fulfilment
In the face of a very challenging environment, impacted by higher costs, demand for the faster turnaround of increasingly complex jobs, and a shortage of skills, digital print remains buoyant for a number of reasons, particularly ease of use.
Smithers reported that the digital printing market is expected to witness a growth rate of 5.7% between 2022 and 2027. This compares to just 0.8% for the analogue printing market. As such, a wonderful opportunity exists to boost staff fulfilment and productivity.
Likewise, Erwin Busselot from Ricoh Europe expanded on the drivers behind this here, citing significant improvement in digital print quality as a major influencer. These enhancements make the switch from analogue to digital print production highly attractive, expanding application versatility, and gaining run-length agility.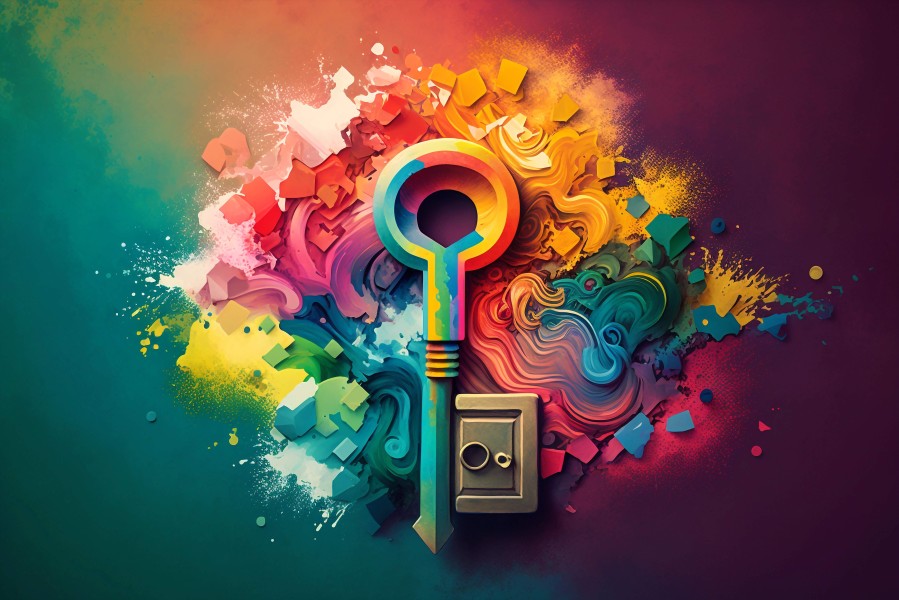 Another important factor is the skills shortage, which has been exacerbated by the sector's ageing, largely immobile, workforce. I discuss this issue further in this podcast. With younger, digitally-native workers joining the ranks, there is the potential to engage them better with evolving digital systems and processes.
The good news is this: the reasons for digital print's optimistic outlook are set only to gain strength.
Enhanced usability streamlines your ability to deliver high-quality results. Simple setup enables team members of all skill levels to confidently operate presses, while highly automated processes maximise production capacity.
Today's production printers are increasingly evolving to deliver:
Improved productivity and staff fulfilment with ease of use.
Expanded application capabilities with enhanced media handling.
The ability to confidently switch from analogue to digital print with superlative image quality.
Increased automation with numerous operational developments focused on efficiency.
Introducing the Ricoh Pro™ C9500
Among them is the newest addition to Ricoh's portfolio. The new Ricoh Pro™ C9500 digital colour sheetfed press features developments that help simplify operations, automate tasks, and maximise productivity.
Further, they include a new base controller known as the RGC OS (Ricoh Graphic Communication Operating System).  It continuously enhances connectivity with various systems and tools and aids functionality. Incorporating an intuitive and easy-to-use user interface allows operators to easily access the home screen from anywhere via a remote browser utility, boosting staff fulfilment. It also offers users greater capabilities for customisation and improved media management operability. Operators will also be able to visualise upcoming maintenance tasks and schedule this in advance, taking into account printing schedules, visible in a diary format, which each operator will be able to view. A number of wizards facilitate simple operations to set up jobs and achieve the best possible print output.
Features designed with ease of use in mind
A new 21.5-inch touchscreen panel that is larger than the predecessor ProTM C9200's panel and consolidates all necessary tasks on one screen, improving operation and enabling greater ease of use. The new "group" function for frequently used media improves efficiency by allowing operators to group several media together. Additionally, Screen Customisation allows users to create different profiles, such as "operator" or "administrator". The screen displays your most frequently used functions in prominent positions for easy identification.
Similarly, we've improved application versatility with improved media handling of paper between 40gsm and 470gsm, and extended input and output options for media up to 1260mm. Additional finishing capabilities for production flexibility include the GBC StreamPunch Plus and the Plockmatic Crease Trimmer Unit.
We developed the usability and versatility of our next generation digital printing systems to enhance user experience. This was in response to the urgent imperative to attract and retain staff. We're boosting revenue and profitability for agile Print Service Providers.
Discover more about what they can do for you.