14 Jun

Auto Colour Diagnosis – bringing digital print closer to perfection for commercial print

For commercial printers and centralised corporate print rooms, print colour quality and accuracy is essential. It's vital to ensure your digital print solution performs efficiently and effectively.

Today, that means technology which meets modern challenges, and improves on the fundamental requirements every industry demands from their digital print devices: efficiency, accuracy, lower costs and higher quality – no matter the quantity.

And today, that means Auto Colour Diagnosis. In this article we'll look at how this state-of-the-art technology will provide your people with the premium commercial printing service they need to do their job at their best, and what it means for your customers' experience.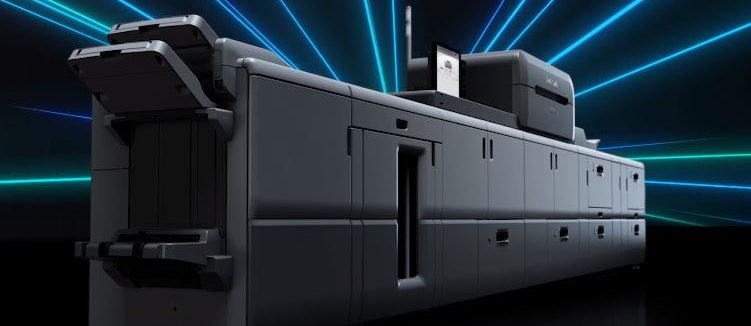 What is Auto Colour Diagnosis?
Auto Colour Diagnosis is an option on the latest digital printers. The major benefits are two-fold for your business. Let's break them down.
Benefit 1 – Colour Stability
Anyone who has worked using digital print for enough time will know the pain of colour fluctuation between printed pages. Auto Colour Diagnosis removes that potential flaw by scanning each page via a unique sensor system.
This greatly improves the ability of the printer to handle media and control the performance and finish of each individual piece.
Benefit 2 – Image Quality Monitor
Digital printing can lead to irregularities in quality – a common occurrence often chalked up as a natural part of the process. But no more! Image Quality Monitor is a feature that detects streaks, spots and impurities, matching processed data against the printed image and highlighting issues to the operator.
This means you can decide what happens next; pause the print, rectify the issue or continue printing while removing the sheet from the set. This improved level of inspection reduces the need to manually check everything by providing an additional digital pair of eyes.
How does Auto Colour Diagnosis help your business?
Using a print solution that incorporates Auto Colour Diagnosis – on the Ricoh C9200 Pro Series – brings benefits throughout your business in terms of efficiency, productivity and reduced costs.
Quality assurance
A reduced risk of defective products flowing out to your clients will help enhance and maintain your reputation for producing quality work.
Greater freedom
You can greatly reduce the amount of time your staff are taking to check work before it goes out to your customers. Therefore freeing them up to work on more profitable tasks.
Improved efficiency
By gaining a greater understanding of what, why and how often your new print solution is detecting imperfections, you'll be able to reduce the number of preliminary prints moving forwards.
How does Auto Colour Diagnosis help your customers?
Many of the benefits of Auto Colour Diagnosis for your business then transfer to a better customer experience. The added effectiveness and efficiency of these digital print solutions offer added bonuses which print service providers and their customers will appreciate, including:
–   Cheaper costs as your product will most likely be right first time
–   More efficient printing helps you consistently meet delivery times
–   Higher quality products increase your own reputation and put a smile on your customers' faces
But don't just take our word for it. Here are what some users of digital print solutions with Auto Colour Diagnosis had to say…
"The image quality monitor seems to catch very small defects really well. The Image Quality Monitor is very easy to use and the images that show the defect are easy to read. Overall, the detection is very impressive, and I am happy with it!" – Printivity
"We've managed to reduce the manual inspection of our workloads, making our offering to customers much quicker and easier. We save time, as we're confident that the Auto Colour Diagnosis unit is doing its job well." – Printvisie
Introducing Ricoh's Pro C9200 Series
The new Ricoh Pro C9200 Series is a new, state-of-the-art commercial printer designed to maximise effectiveness, efficiency and performance. It features new Auto Colour Diagnosis to ensure all digital print jobs are carried out quickly and with a consistently high-quality finish.
For a full overview of how this printer can help your business, check out the product page on the Ricoh website, or get in touch for a complimentary conversation about how we can help you and your people get the most out of your print room.