22 Mar

Why you should understand the duty cycle of a printer when purchasing

I often get asked to explain what the term 'printer duty cycle' means, and why it's an important specification to keep in mind when choosing and buying a new printer. However, before you get too concerned about 'duty cycle' it may help to provide some context to this terminology.

You may be surprised to learn that there is no industry standard for calculating a printer duty cycle. So, as a procurement process, is it right to compare different manufacturers' devices based on this figure when making an important office purchase? And is this really an accurate representation of what your device can output, day in and day out, over long periods of time, or indeed its operational life?

In the following article, I will provide answers to these questions and more. But if you want some immediate advice and guidance on how to upgrade your print solution, request a call back from one of our experts.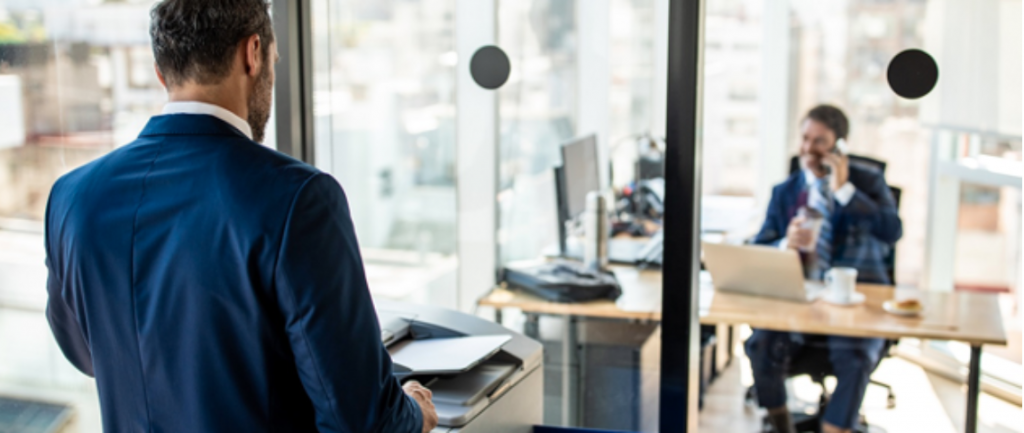 Why is a printer Duty Cycle figure provided by manufacturers?
As with any new piece of equipment, you want to know if it's going to be suitable for the type of work you need it to undertake before purchase. Part of the manufacturing process is stress testing. This is where the item is deliberately pushed to its limits – often to breaking point. In order to determine its maximum capacity to perform whatever task it is designed to do.
This testing typically excludes non-replaceable items and doesn't take into account elements such as different paper types or the environmental conditions in which the printer is located, for example.
Whilst a maximum duty cycle figure may be great for determining the robustness of different devices from just one manufacturer. There are too many variables in testing criteria to make this an accurate method of comparison when looking to purchase your office print.
How is the printer Duty Cycle calculated?
If a printer indicates that the duty cycle is 100,000 pages per month. The manufacturer is essentially saying that this is the very maximum volume the printer is capable of in a month. This does not mean that you can produce this volume month in, month out during its life. Unless of course, you are happy to see your engineer on a very regular basis.
---
Feature – How to accelerate your digital workspace transformation
Click to read our latest advice, and discover more information and guidance.
Click to read REU_How to accelerate your digital workspace transformation


---
So, how can you identify if you're being sold the right printer for your needs?
Rather than the duty cycle, there is a more realistic number that can help you to determine whether a particular printer is suited for you and for the volume of printing in your office. When speaking to vendors, I would definitely suggest that you ask them to provide the maximum monthly recommended print volume for each machine that you are considering.
Recommended monthly print volume is the number of printed pages per month within the stated range for optimum device performance based on factors including:
The paper and toner supplies used

Maintenance intervals

Device engine life
This is the real monthly usage value that guarantees a smooth and uninterrupted performance of your device.
How can you calculate what monthly print volume you need
Look at your monthly paper usage over a fixed period of time or take regular meter readings from existing devices to gauge the average monthly use by the device. Working in this way will provide you with a good starting point. You can establish what your real volume requirements are likely to be rather than relying on the duty cycle. This information will also help you and the vendor determine what your overall printing needs are. Ensuring the right blend of devices are considered.
I would also suggest speaking to a specialist digital services and print vendor like Ricoh in order to understand your organisation's print requirements and to assess how these may change in the months and years ahead.
How can you future proof your printing needs?
With transitions to more digital workflows and a move to remote working your existing print usage may begin to decline. In situations such as this, you still need devices but perhaps fewer of them. Also, the introduction of related digital technologies and process software. Modern cloud-based digital document management software can be integrated with your print devices. Supporting the intake of physical documents into automated workflows which accelerates an organisation's ability to be more agile and flexible.
Similarly, the ability to print remotely to a central device in order to provide a hybrid mail solution. Enabling employees to print and send documents to customers or suppliers is becoming commonplace. Just focusing on the printer duty cycle isn't going to address these issues.
Seek specialist printer advice from a knowledgeable partner
If you are reviewing your printing needs and want useful advice on how to proceed, read our guide – 'Finding Your Perfect Print Solution'.
With our 85 years in print and office automation. Ricoh is a professional digital services organisation that can provide insight and helpful advice. Making your purchasing process more efficient, cost-effective, and accurate. 
Leverage flexible financing
We understand the changing workplace and what you value in a partner today. Our guide is your first step to understanding your future printing needs. Download Your Copy Now.
To leverage opportunities, you need the capability to decide quickly. This is easier when you can spread the cost over the lifetime of your investment, with no upfront payment. Technology financing with Ricoh Capital gives you control with a single, predictable monthly or quarterly invoice. We can help you spread your hardware and software cost in a more manageable way so you can implement the technology your business needs, today.