21 Jan

Future-facing customer service is the answer for struggling utilities providers

The bankruptcy of Economy Energy is the ninth case of its kind in a year. Small, low-cost energy suppliers are battling to keep up with rising wholesale prices. Before this announcement, Economy Energy was told by Ofgem that they were not allowed to take on any more customers until they improved their customer service. Ofgem has since ruled that Economy Energy's customers be taken on by OVO Energy.

Small energy companies in the UK make up around 30% of the market share, winning customers from the big six. But with pricing across energy suppliers being relatively flat, suppliers must turn to customer experience and strong brand values to differentiate themselves from the competition and attract new customers.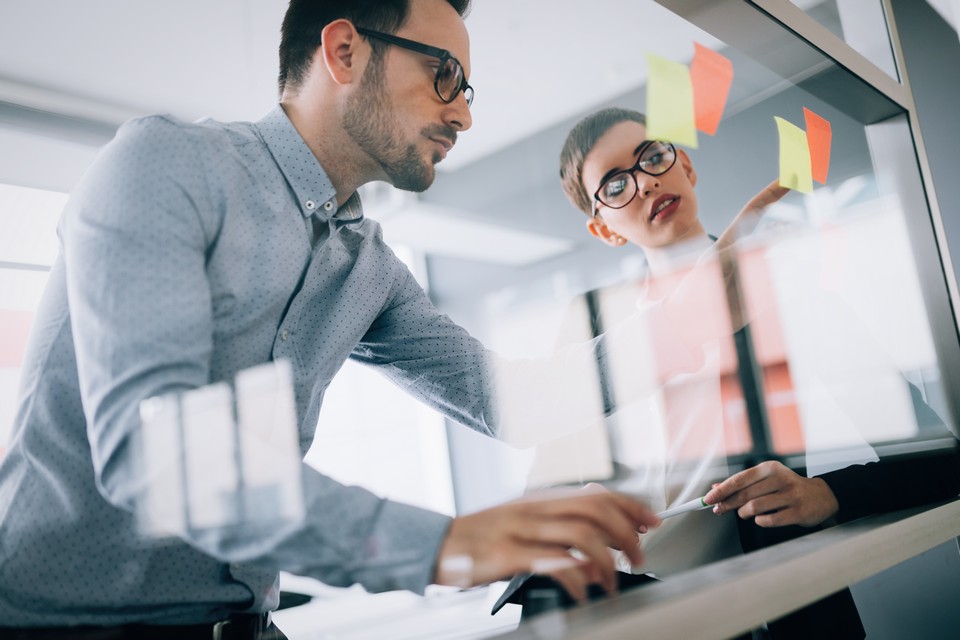 High customer service expectations, low tolerance for inefficiency
Why is customer experience so important to utility companies?
When compared to other sectors, such as retail or banking, utilities are lagging behind. Customers have high expectations and a low tolerance for inefficiency, borne out of the day-to-day experiences in other industries and a desire to communicate over digital platforms.
According to data from Dimension Data's Global Customer Experience Benchmarking Report, digital interactions accounted for over 42% of all interactions inside a contact centre in 2017.
Customers expect to communicate by voice, email, webchat, video and social media. They also expect a consistent, personalised and joined-up experience across all media.
If companies do not give good customer service, people will go elsewhere.
How can utility companies improve customer service experience?
For many, the first point of contact is a call centre, but I know from the energy companies that we're working with, some customers have experienced waiting times of up to 40 minutes in order to speak to a call centre agent.
In this day and age, this is totally unacceptable. Who has time to sit and wait in a call line for 40 minutes? I know I don't, and quite frankly, I don't expect companies to put that sort of burden on me.
5 Simple ways to improve customer service
1. Expand the channels of communication to extend beyond voice
Speed and ease of communication can be improved if utility companies keep up with and implement new technologies, such as a Cloud Contact Centre (UCCX/UCCE from Cisco is a good example of this). Then you can put customers in charge of how and when they connect with you.
2. Personalise the customer experience
By integrating the contact centre technology with other CRM systems, call centre agents can get much more detailed information about customers on the first contact. They see previous interactions, account information and which agent handled the enquiry before. If the customer is in arrears, the call can automatically be routed to the accounts team, for example. The customer doesn't have to keep repeating themselves and this leads to a more personalised experience.
In many contact centres, agents have to access multiple systems and files to collate customer information which extends the time the customer is on the phone. Enhancing the agent's desktop experience with a solution that provides multiple sources of customer information will not only improve the agent's performance, but it will also deliver a better customer experience customer.
3. Ensure appropriate staffing levels
An additional benefit of aligning systems is the ability to monitor and track call volumes, waiting times, number of abandoned calls and other SLAs. Here, insight gained from the quality of the data is key. With clear oversight of what's going on, it will help to manage the number of call agents and staff needed to deal with peak periods. Not only does this increase the customer experience, it brings additional benefits to the business and greater efficiency.
4. Make use of artificial intelligence and chatbots
When the workforce logs off for the night, your digital assistants take over. While they may not be able to deal with some of the more complex issues, it offers an engagement channel that is always on, delivering basic help and standardised messaging. By using artificial intelligence and chatbots, energy companies can deliver constant customer service, optimise the use of resources and realise operational efficiencies.
5. Keep up-to-speed with shifting compliance
Energy suppliers have a responsibility to keep up-to-date with compliance regarding customer interactions. For instance, Ofgem makes recording customer calls mandatory but don't allow contact centres to record customer's card details when making over-the-phone payments. Previously, contact centres had used 'pause and resume' technology to get around this. But Ofgem has since ruled against solutions of this kind. However, despite this, some 27% of survey respondents were still using 'pause and resume' mid-2018.
Improved IT benefits to staff and customers
On the whole, there is a high level of staff turnover in the utility sector, which results in a constant stream of recruitment and training costs. Attracting and retaining a high calibre workforce is vital.
We know from our Economy of People report that employees are not afraid of using technology if it helps to improve their daily working lives. Automation of manual processes and seamlessly joining the front and back office improves data input, reduces rework and results in fewer customer complaints.
By 2020, 90% of companies will offer flexible and remote working. Providing the technology and tools to achieve this is vital and brings the advantages of having a remote workforce:
Lower attrition rates

Reduces absenteeism rates

Expands reach to find suitable candidates

Enables employees to work where they are most productive
With just an internet connection, directors, back-office staff, customer service agents and field staff have the communication tools they require whether in the office, at home or in remote sites.
Improved customer service IT impacts your bottom line
Let's assume the average annual salary of a call agent is £22,500, for a company with 570 call agents:
£12,825,000 per annum costs to business

£16,672,500 when you add in National Insurance contributions
If a utility company is looking to increase their customer base to 1 million, based on the current agent to customer ratio without any further investment in technology, the company would need to employ an extra 190 agents, at an additional annual cost of:
£4,275,000 (£5,557,500 with National Insurance)
For many utility companies, investment in technology is seen as a major outlay of money and something that we find is met with resistance.
An investment of £2 million into technologies such as Natural Language in the IVR (Interactive Voice Response), Speech Analytics and Biometrics would quickly offer a good return in investment compared to hiring the additional call agents needed to support growth plans.
How we helped Utilita with their digital transformation
Introducing end-to-end operations from the customer perspective will help to improve response times and better meet expectations in today's world.
If you'd like to discuss anything in this article in more detail, please connect with me on LinkedIn. Alternatively, download a copy of the Optimal Office report and learn more about optimising IT in your business.