31 Jan

Lifelong learning is a key principle for future businesses – here's why
In an ever-changing world with new technology, new techniques and more fluid working practices, you need flexibility and an unquenchable thirst for knowledge to reach the top.
We're part of a constantly evolving workforce. Our professional lives extend, while new blood continuously enters the mix. Technology advances and roles adapt. And the skillsets we need to meet new industry demands change.
If your business is to be successful in the future, it needs to plan and respond appropriately to these challenges. You must utilise the expertise of your senior members of staff and nurture the influx of young talent.
National Apprenticeship Week is an annual week-long event of learning and is a good time to consider how you're sharing knowledge throughout your entire workforce, and inspiring the desire to learn.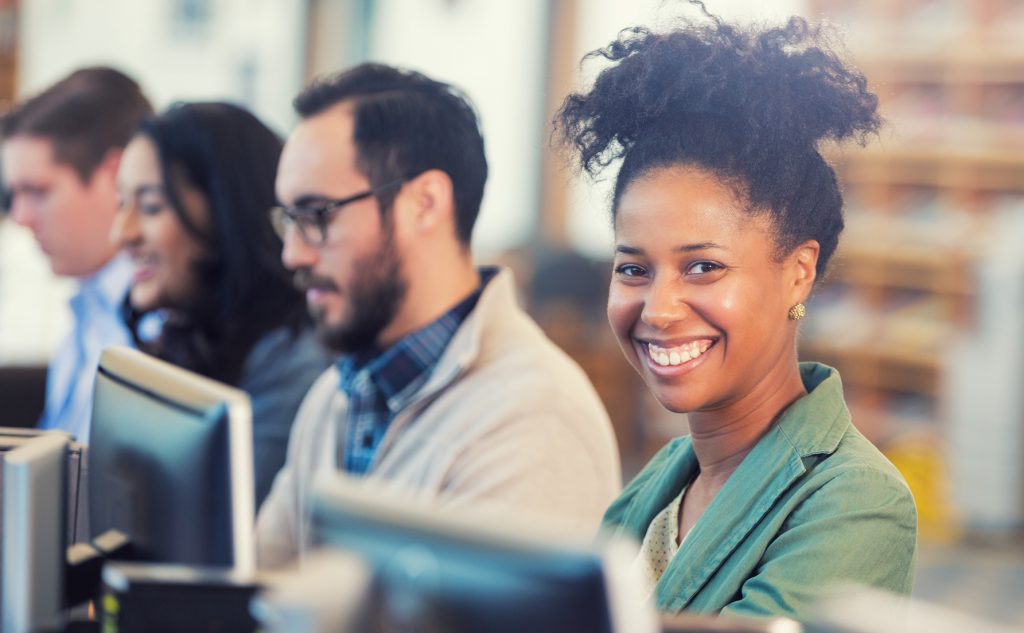 What is lifelong learning?
One of the key traits you need to inspire and develop in your workforce is the concept of lifelong learning – but what is it?
Lifelong learning is about finding enthusiasm in what you do in your professional life and how you approach it while remaining curious to constantly refresh and evolve your skills and understanding. 
But it isn't just about gaining qualifications, it's an openness to engaging with the new in whatever form that takes.
Why is it so important?
By 2021, it's expected that 35% of skills considered important in today's workforce will have changed. This means a lot of jobs will be drastically different, while some will disappear completely. 
And while the main driver for change is technology, the combination of an ageing workforce and new generations just starting their careers means that workplaces are now a melting pot of ideas, ethics and theories.
It is your role as a future leader to cultivate and nurture that medley of creativity, passion and knowledge into a sustainable environment that empowers people to explore.
How do I apply lifelong learning to my own ways of working?
Future leaders are thought leaders.
Gone are the days of linear progression, where senior experts manage junior executives in their own siloed work environments. 
Your own development is dependent on your ability to diversify and to encourage diversity in others. You need to develop the same curiosity and desire to learn as you hope to instil in your teams.
Unsure of how to proceed?
Understandable! There's a lot of information to digest and a lot of options to choose from
Never fear! There's a solution out there. We recommend you begin by completing a skills analysis of your organisation. This will help identify where talent development should have the most incisive effect.
When you know where you can most increase productivity, engage better with your staff and enhance the services you're offering, you can make a much more informed decision.
How can I implement an effective learning programme?
There's a lot of options out there when it comes to how you train your employees. Some are better than others. We've highlighted two recommended routes for you to take.
The first option we'll cover is the use of your Apprenticeship Levy, while we'll also discuss the benefits of simply outsourcing to the experts.
1. Join modern businesses in taking advantage of new, company-wide apprenticeship schemes.
Apprenticeships have changed. They're now an effective way to upskill your entire workforce – regardless of age, industry or role.
What is the Apprenticeship Levy?
The Apprenticeship Levy is a 0.5% tax, payable by companies who have an annual payroll over £3 million.
If this includes you, then your money will be placed and protected in a digital account for 24 months, to be used on apprenticeships only.
These funds will expire 24 months after they enter your digital account unless they are spent on apprenticeship training. And who likes wasting money?
What opportunity does it offer?
Some businesses draw from the Apprenticeship Levy to fund their existing training budget, while some have just written it off as an expensive – but, with apprenticeships continuing to fall, this is a wasted opportunity.
Grab the chance to become a market leader in the implementation of apprenticeships. Take advantage of your money available through the Apprenticeship Levy and start to build an effective workforce for your future.
Where can I use it?
There are currently a massive 710 Apprenticeship Standards either being delivered or in development. While there is no limitation on the age of apprentice, role-type or industry sector.
So, if you can think of a developmental need, there is probably something out there to meet it.
 And if there isn't, you'll be welcomed by the Institute of Apprenticeships to form a group with other like-minded employers. Together you'll create a brand-new Apprenticeship Standard that does.
Can I use the levy as an alternative to non-apprenticeship employee training?
Yes, you can. Instead of investing your own money in non-apprenticeship training, you could instead invest your Levy on Apprenticeship Standards. There are a few criteria you need to meet to make this happen:
 

the training meets an approved Apprenticeship Standard or framework

 

the training allows your employee to acquire substantive new skills

 

the content of the training is materially different from any prior training or a previous apprenticeship
These same rules apply for employers seeking to put employees on an equivalent or lower level qualification than one they've already achieved.
Could a course of learning or a qualification be turned in to an apprenticeship? 
Again, yes! Here's a couple of examples of how you could take advantage of the Apprenticeship Levy to fund learning courses or qualifications:
Example 1
You want to develop an employee by placing them on a Leadership and Management course, which costs £7000.
Placing them on a Leadership and Management Apprenticeship Standard instead will enable you to fund this training through the Levy.
Example 2
You want to fund your employee's Foundation Degree in Chemical Science at a cost of £21k to your business.
Instead of you put them on a Laboratory Scientist Apprenticeship Standard, using £27k from the Levy.
And the benefits extend beyond the purely financial. Apprenticeship learning means that your employee's education will be completed in the workplace, rather than somewhere like a college or university. So you can enjoy greater management involvement and greater transparency over what's being taught.
How do I access my Apprenticeship Levy?                                    
First, your organisation needs to be a Levy payer. If you are unsure, contact your finance or payroll departments to clarify. Remember, any company with an annual payroll of over £3m pays a 0.5% tax into the levy.
If you are a Levy payer, you'll be able to reclaim your contribution via a digital voucher. This voucher is used to "pay" for Apprenticeship training and assessment. If you aren't, don't worry – you'll still be able to access Government funding.
Here's a good resource to learn everything you need to register for and access your money.
2. Outsource your learning programme to the experts.
Taking advantage of the expertise of an experienced organisation can relieve you of a significant headache – and offer you the best of both words.
A partner can take responsibility from a range of learning, mentoring and apprenticeship roles – from managing your programme, to individual employment requirements – including: 
 

Organisational strategy

 

Highlighting opportunities for talent management

 

Succession planning

 

Diversification of your workforce

 

Payroll

 

Sickness and absence

 

Progression planning

 

Appraisal

 

Mentoring
Ricoh ­– an Independent Training Provider.
Ricoh has a wide breadth of experience when it comes to the planning, execution and management of an effective learning programme.
Not only can we help you identify key areas within your business in which to invest your time and money, we will help you design and implement a personalised plan of action.
But don't just take our work for it, here's a couple of quotes from previous customers:
 "I am seeing the benefits of my learning so far in my daily role, and this is making a difference to my team and my performance at work. Particularly in relation to Emotional Intelligence, understanding myself and others and how best to communicate with my team, as a team and as individuals."
Recent Apprenticeship Graduate
"I have to say that this delegate has excelled in terms of their commitment to both the course and their personal development. They took this challenge on and were like a sponge in their learning but focused on a few key areas for development which were the cornerstone of all that they did in the past year.  I am so proud of what they have accomplished and their newfound confidence and believe that the sky's the limit for them!"
Apprenticeship Manager 
Want to know more about how Ricoh could help your business and learning strategy? Get in touch with Becky Wren.