06 Dec

Latex ink printer ownership is up almost 10% in just two years – here's why

A couple of years ago, we looked at the pros and cons of solvent, UV and latex printing and asked which ink would be the most popular in five years' time.

When we wrote that piece, the Widthwise 2017 report highlighted "the continued take-up in alternative technologies to solvent-based printing" as a key trend. This years Widthwise is here and if you compare ownership of latex printers in 2017 to now, you can see an increase of around 10% in just two years.

That's a pretty impressive leap in a short space of time. But why are more printers choosing latex over solvent and UV? In this piece, we'll look at three reasons why. But before we do that, let's quickly recap the basics.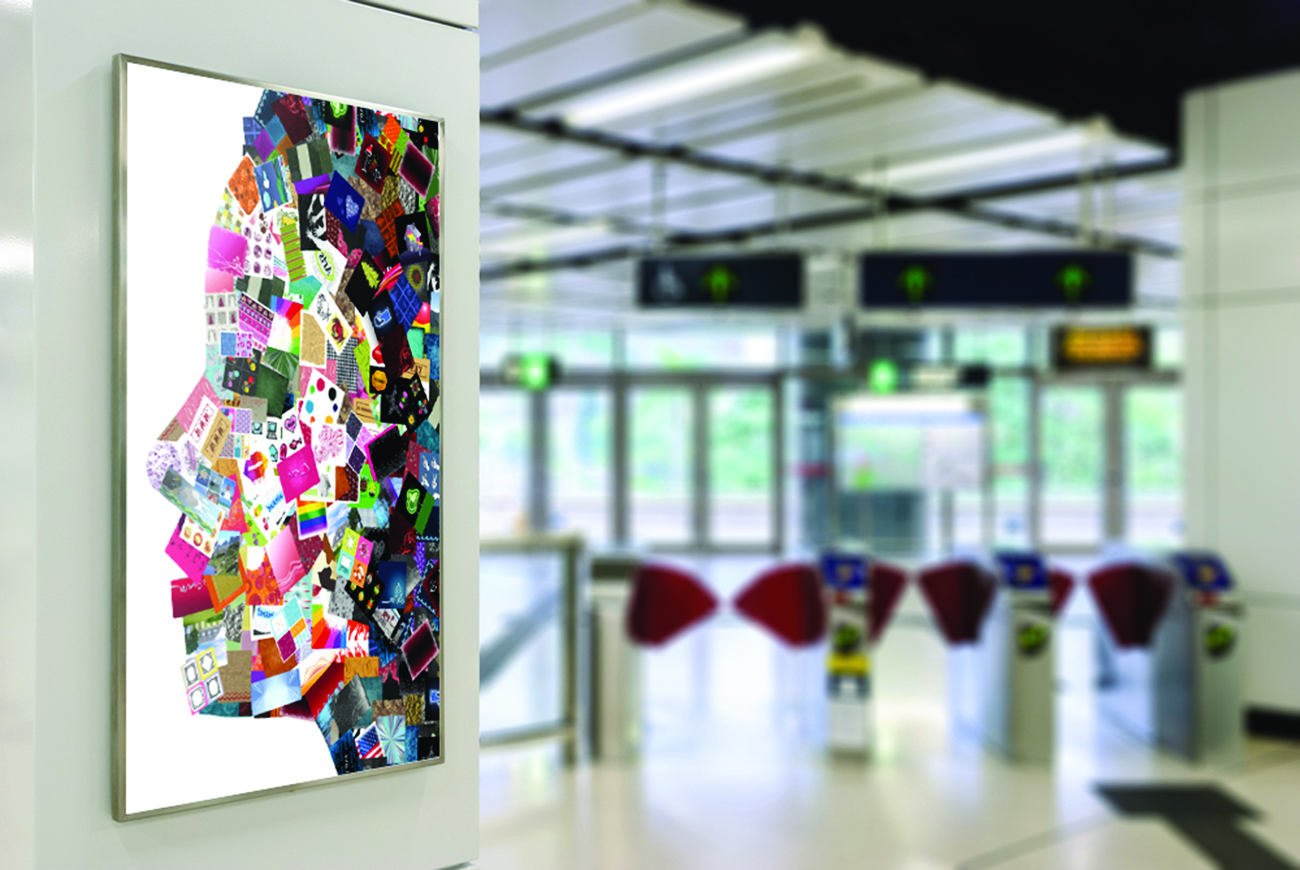 What is latex printing?
Latex inks are water-based. The printer's printheads apply the inks to the media and the printer heats the ink. When heated, the resins in the ink fixes it the colours to the surface, with no further gassing off or drying required.
Why is it growing in popularity?
It uses fewer chemicals than solvent

The output is high-speed and high-quality

You can achieve bold designs using a wide range of colours

There's no drying time and printers can be left unattended

It can be applied to a wide range of coated and uncoated media

The final product is very durable with a high level of scratch resistance
Here are a few of the key reasons that latex printing continues to grow in popularity.
Rapid turnaround
Customers expect faster turnaround than they used to. In fact, the market expectation has dropped from around 48 hours to just 24 hours in the space of a few years.
One of the downsides of solvent ink is the 'gassing off' time it takes for the inks to fully dry. This is typically around six hours. But with heavy ink coverage, this can take up to 24 hours. With a latex printer, the prints come out of the printer ready to distribute. The lack of manual intervention required means that latex printers can be left on overnight and arrive in the morning with your order ready for post-print finishing and dispatch.
A wide range of applications and media
UV-curable and latex inks can be applied to a wide range of applications and material. This helps printers to keep the business in-house and expands the range of applications they can offer to clients.
The fact that they're digital gives printers much more flexibility in terms of taking on short-run jobs and personalisation, both of which are key priorities for modern print customers. Textile and direct-to-garment printing are another key trend for print customers, with promotional t-shirts, hoodies and tote bags becoming increasingly popular. 
Latex printers can handle a huge range of applications, including:
Outdoor posters and adverts

Backlit signs

Billboards

Vehicle wrapping

Indoor posters

Pull up banners/exhibition stands

Point of sale advertising

Soft signage and interior fabric signs

Canvas and fine arts applications

Window graphics
If you'd like more information on the full range of print applications available using latex inks, watch the video below:
Ease of use and setup
Latex technologies don't emit hazardous gases or 'Volatile Organic Compounds' when drying off. VOCs are a form of greenhouse gas that used to be part and parcel of the printing process. Some VOCs are hazardous and some aren't. Thankfully, latex inks don't rely on either. This is not only better for your health and for the planet, but it also means that you don't have to invest in expensive ventilation or air extraction equipment for your premises.
How the Ricoh L5160 Pro helped Gilmex unlock new opportunities through quick turnaround times and higher quality of work 
Gilmex International is a forward-thinking digital print organisation. They adopted Ricoh's latex wide-format print technology to win new business. Its latex printers are used to produce a variety of display materials, including all-weather banners, window graphics and pop-up displays.
Their major objectives were:
Expand service portfolio

Increase sales turnover

Produce high quality indoor/ outdoor display graphics
Terry Mills, Operations Director at Gilmex: "Wide Format is needed for a fast turnaround. We used to have 48-72 hours to turn jobs around. The Ricoh L5160 pro has made a massive improvement to production speed and we are able to meet our deadlines."
Ricoh's products can help you achieve a quick turnaround time too, click here to view our range of industry-leading hardware and software products. 
And it's not just customers that are impressed. Our Ricoh Pro™ L5160 large format printer recently won a Keypoint Intelligence – Buyers Lab's seal of approval:
"The dual CMYK Pro L5160's fast speed lends itself to being an ideal choice for busy print shops needing to deliver large format print jobs under tight deadlines. It also produced a majority of halftone images that were vibrant, sharp and 3D-like in appearance."
Discover the Ricoh Latex Pro L5100 series
If you want to see how latex printing can help you meet your customer's needs and achieve greater efficiency and profitability, take a look at our Latex Pro L5100 brochure. For more information on the latest trends in the print market, you can read the 2019 Widthwise report. If you have any questions on anything mentioned in this article, feel free to drop me a line on LinkedIn or learn more about latex format print here.