08 Sep

How innovation can empower HR leaders to better support their people

We're working at a time when Human Resources needs to be engaged with every business decision. Automating HR processes is key to making that happen.

Hello, I'm Rebekah Wallis, Director of People and Corporate Responsibility at Ricoh. In this article, I'll be discussing why a digitised document management solution is more important now than ever before.

I'll also be highlighting the challenges and opportunities that lie ahead for businesses and their HR leaders. Therefore, introducing our own innovative document management solution – DocuWare.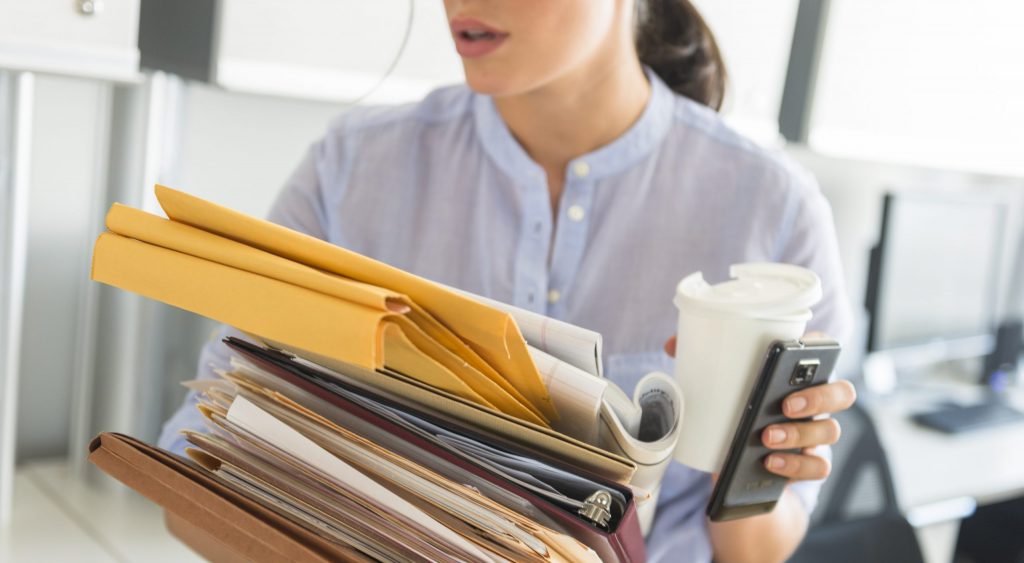 What challenges are HR leaders facing today?
There has been a significant rise in remote working over the last few years. Businesses have been moving to decentralised ways of working for some time. And while HR teams enjoy the benefits of increased flexibility and agility, they also face unique challenges.
The most evident of these is the requirement to manage onboarding, staff records, payroll and leavers requirements. It is very difficult to carry out these business-critical tasks – even quite risky – if this data is still stored physically. Without a digitised document management solution, your HR staff will struggle to support your people as best they can. Automating HR is essential.
Why are physical documents no longer enough?
It isn't just about remote workers, though. Indeed today, an effective document management solution is crucial in supporting your entire organisation. Needing quick, easy and secure access to key information.
If you rely on physical document storage or a poorly integrated digital system, there can be huge cost implications for your business. Not just in terms of valuable office space being taken up by cabinets or limitations on productivity, but also in the potential risk of loss or theft of your data.
What are the key benefits of a digital document management solution?
If you do integrate a professional digital document management solution within your organisation, the benefits can be fantastic for everyone – not just your HR teams.
You'll be supplying your people with efficient, responsive and highly secure access to the data and documentation they need. And by putting it at their fingertips, they can make better decisions, provide a better service, and avoid the human error often associated with tedious paper trails.
How Ricoh helped B&M's HR leaders keep up with rapid growth
B&M is a fast-growing variety retailer who now boasts over 600 stores across the UK. Their growth has been remarkable: which means a lot of new hires, which in turn has caused a bit of a headache for HR teams. B&M was growing so quickly, their onboarding process couldn't keep pace with expansion.
They then partnered with Ricoh. We collaborated to work out the best solution for their needs and integrated Ricoh DocuWare. This cloud-enabled document management solution is key to automating HR. Their on-boarding process was cut from weeks to hours, while many paper-based tasks turned to efficient paperless digital workflows.
What is Ricoh DocuWare?
DocuWare is Ricoh's document management software. It automates business processes and workflows by electronically managing and sharing documents. And it uses the cloud to ensure that documents are secure and readily available to those who have access, whenever they need them.
Ricoh is a collaborative partner, and we strongly recommend you start the process of digitising your document storage by allowing our experts to carry out an assessment. Together, we can work out the best solution for your business.
Hear what our experts have to say about automating HR.
If you'd like to hear more insight into how a digital document management solution can empower your HR teams to better support your people, you can watch our webinar.
Watch the webinar: 'Digital HR records made simple, secure and available'
You'll also find a whole host of other topics up for discussion, and they are absolutely free for you to enjoy.