04 May

Facebook isn't the only threat – 60% of surveyed EU businesses suffered print-related data breaches last year

As the media frenzy following the latest data security breach involving Facebook and Cambridge Analytica is beginning to die down, one thing's for sure: information security just shot straight back to the forefront of people's minds. Customers, clients and employees put a lot of trust in companies to look after their personal information and rightly so. Businesses' data is one of its most valuable assets and they have to take responsibility for collecting and storing it responsibly. One area that many businesses forget to secure is their print operations.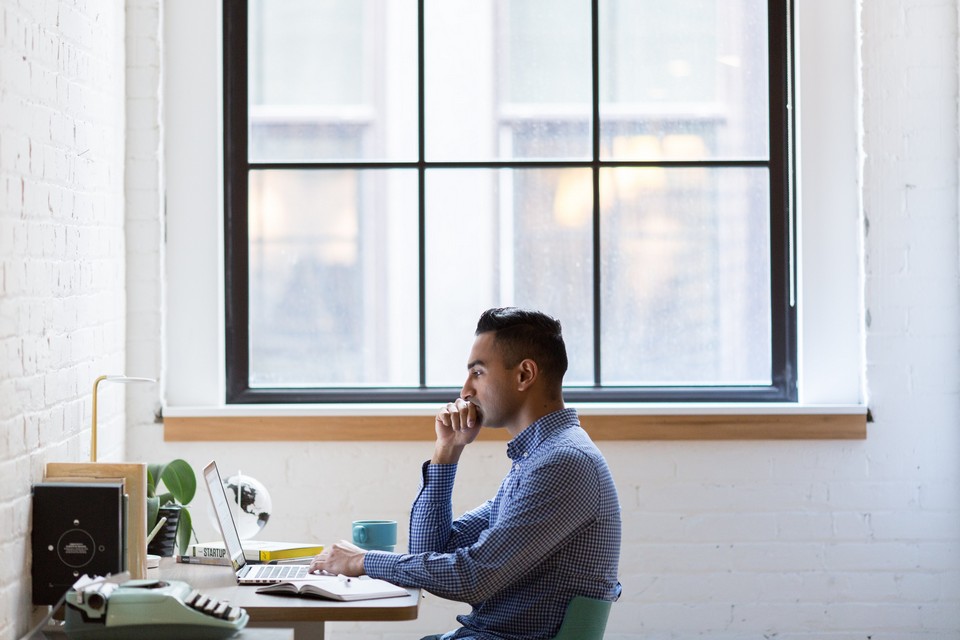 Data security, internet security, cyber threats, firewalls and encryption. These are words that have become fairly standard in today's business language regardless of the department you work in.
But what about printing and the quantities of paper that businesses still deal with on a daily basis?
60% of businesses in Europe and the USA reported suffering a data breach through unsecured printing in 2017*
Considering the volume of printed paper that moves around the office and between businesses, this figure is perhaps not as surprising as you might think.
There's a lot of information out there about how to print securely – from not leaving sensitive information laying around, setting up passwords and using the secure print function, to making sure the printer's firmware and security features are up to date.
But this is too simplistic.
Information security is a complex and constantly-evolving issue
One way that companies are tackling the issue is through digitisation – but it's more than simply transforming the information from a piece of printed paper into a digital record.
The only way companies and large organisations are really going to tackle the issue with unsecured printing is by looking at their entire approach to document management. What happens when paper arrives in the office? How is this stored securely? How is this transformed into digital data that seamlessly integrates into the workflow process and is then accessible whenever it is needed?
Digitisation isn't just about print, hardware or software, it's about the whole process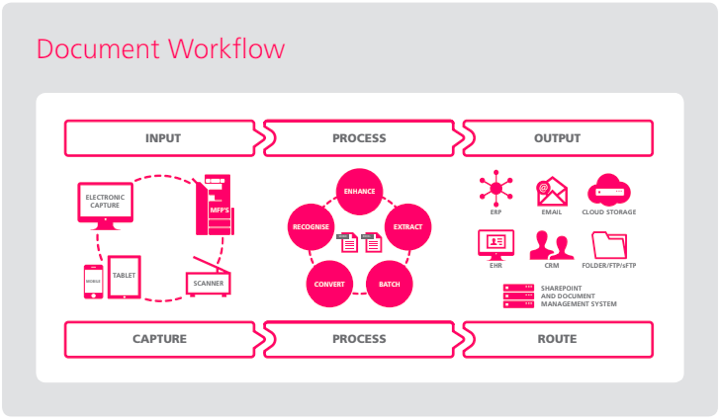 How sophisticated this process is within an organisation depends on many factors. You can learn more about these by filling in the form to the right and downloading the full report.
Whatever you decide, for whatever reason, there are at least four significant benefits from automating document workflows:
1.   Reduce inefficiencies and errors
Manual document management processes almost always present opportunities for error. Not only that, it is very time consuming. Digitisation and automated workflows reduce human error by automatically triggering the next stage of the process when the previous task is complete.
2.   Improve customer service and satisfaction
We all love it when things just work. Introducing a fully-automated ordering and returns process for example, can dramatically increase customer satisfaction, which in turn helps to create a stronger, more trusted brand.
3.   Access information quicker
There's nothing more frustrating as a customer than when you've requested an address change but you have to notify different departments separately because there isn't one central system. This is a classic example of where they could use technology to standardise simple processes to not only serve the customer better, but to improve the speed of access to information internally.
4.   Be compliant
Every organisation and business is entrusted with protecting personal data. Ensuring compliance is no easy feat, especially when you're dealing with volumes and volumes of paper. A fully-auditable document management system not only makes it easier to track, monitor and report for regulatory purposes, it can mean the difference between a business-crippling fine or not.
Digital leaders outperform their peers
Research shows those organisations that have introduced a secure way to manage documents are already reaping the rewards and seeing significant advantages in terms of profitability, customer loyalty and employee engagement**. Security is just one of the added advantages.
To learn more, fill in the form to the right (or below if you're on mobile) to download our Workflow Automation Buyer's Guide.
* Modern business security challenges and how to solve them, Ricoh
** Digital transformation: Bridging the paper and digital gap, Quocirca