06 Nov

Discover how 'Shift left' is taking Customer Service to the next level.

The term 'Shift left' has its roots in software development. Software projects were too often facing the same challenges – constantly changing requirements, missed deadlines and over-spending.

A more agile way of working was needed, one which could identify and resolve issues much earlier in the development phase, freeing up time and offering the flexibility to make and implement resolutions. Thus, shift left was born.

Now, in the world of customer service, shift left has taken up a similar role.

Advances in technology and communications have enabled service teams to automate some functionality and prioritise report management. This ensures face-to-face resolution is concentrated exactly when and where it is needed.

It's all about you getting closer to your customer, and there being fewer steps an individual must take to both report and resolve an issue.

Click to read Customer Services
What are the benefits?
B2B (Business to Business) customers now have expectations based on their experiences in B2C (Business to Consumer). In fact, the two are no longer mutually exclusive when it comes to customer service and a new method is required.
There are multiple benefits to taking a shift left approach. By reducing the number of steps your customer needs to take, you can:
Reduce miscommunication and error
Respond more quickly
Tailor your response to be more accurate than simply setting up an engineer visit
All of which increases customer satisfaction, efficiency and ultimately reduces costs.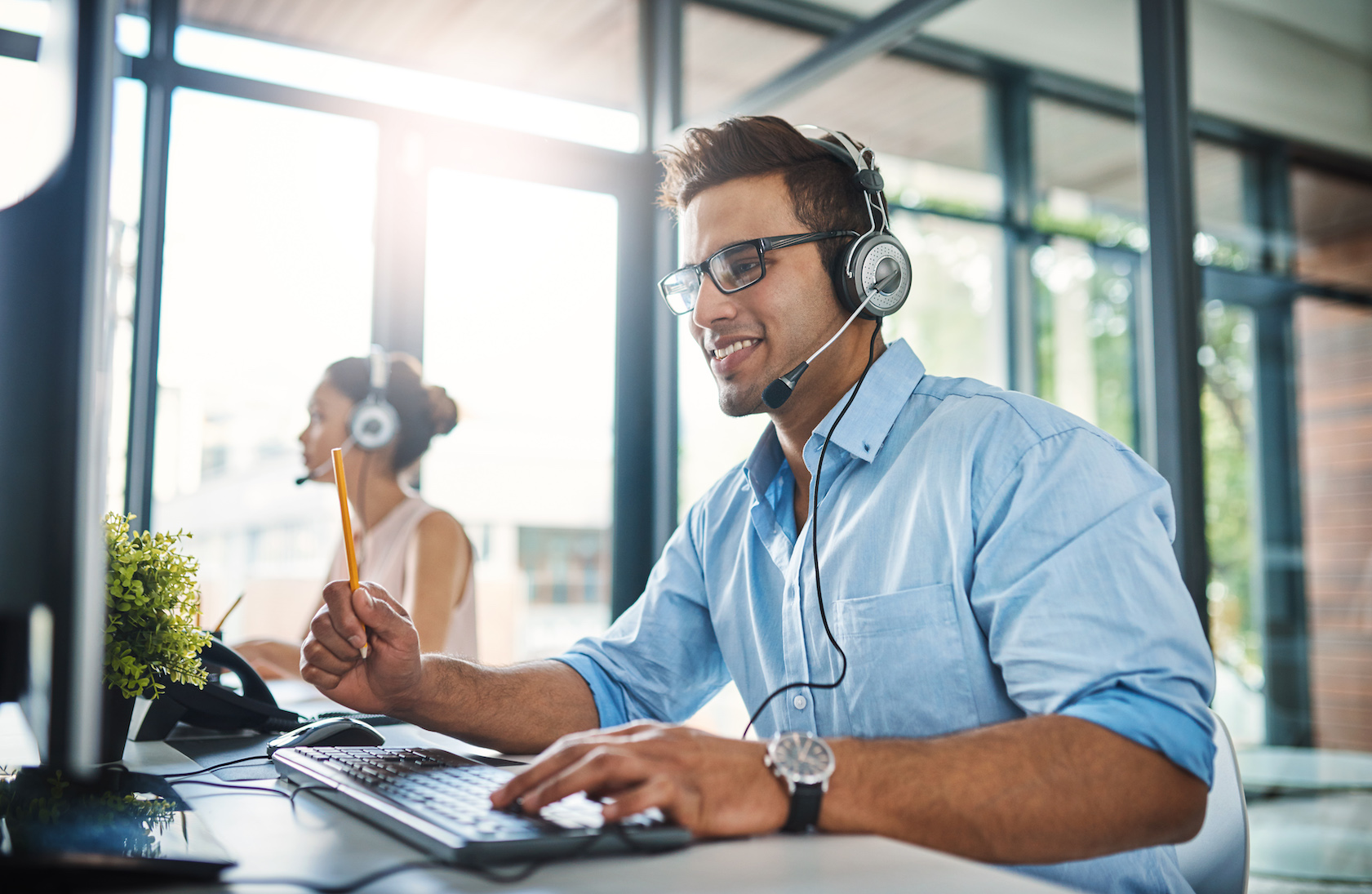 How does shift left work?
Support is usually divided into Level 1, 2 and 3.
Level 1 support focuses on troubleshooting – anything from paper jams to printer configuration. Level 2 focuses on in-depth technical support (including possible onsite visits). And Level 3 on expert support (primarily onsite visits).
When an issue is unable to be resolved at a particular level, it will be escalated to the next level. This means more time is spent than required, and the risk of miscommunication and error is increased.
A shift left approach introduces Level 0 – a self-help, basic-issue resolution phase. This frees up your experts to concentrate on the more-involved issues that may require a face-to-face visit. It brings your organisation closer to your customer and resolves issues further up the chain.
How do I introduce it?
With almost daily advances in artificial intelligence and automation, there are increasingly clever ways to deliver this first level of support. You can create a shift left approach to customer service using intelligent self-help:
Automatic speech recognition
Has the ability to take your customers on the correct journey for simple tasks such as re-ordering consumables, or to direct them to an operator for more complex requests.
Customer journeys are set up based on historical data, and business rules are applied so that each request will flow to the right resolution. This also provides measurable data which can be used to improve and refine the service.
Probability data
By analysing calls, you can predict which could be resolved remotely and which will require a service engineer to visit.
This allows service calls to be prioritised and routed effectively, frees up resources for more complicated issue resolution and improves forecasting and allocation planning.
Intelligent support
Devices can be accessed and controlled remotely to resolve issues – this allows service teams to both speak to your customers and make changes to a device when needed. This is always with customer and security permission.
Intelligent devices
Smart operation panels enable access to the internet and web self-help guides, videos and animations. This gives your customer access to straight forward instructions which allow them to self-resolve issues. They also provide automatic meter readings and firmware updates.
Field technology
Service engineers have access to tablets and software which enables them to debrief service calls remotely and access information about the devices.
The next level of Customer Service
As expectations increase, organisations need to stay one step ahead – with the ability to fully analyse historical information and better inform the future.
A shift left strategy is of paramount importance to remain as close as possible to the customer. It's about using automation for low-level repetitive tasks, getting access to the experts much faster when they are needed and providing greater productivity and efficiency throughout the process – which ultimately enables the provision of excellent customer service.
Ricoh are already implementing a shift left strategy. Our multi-function printers allow for remote support and have a wealth of tools and web guides accessible from their smart panels. And our Managed Print and Automation Services provide a gateway to a high-performing digital workspace for you business.
If you would like to find out more about shift left or our customer service approach, feel free to drop me a line on LinkedIn or read our guide to find our how to accelerate your digital workspace transformation.