03 Dec

Digital transformation relies on optimal processes

Despite declining unemployment levels, the UK is currently experiencing a productivity slump that threatens the UK's place among the world's big economies.

In an effort to address this, the Institute of Directors (IoD) recently released a new proposal calling for a "productivity allowance", providing tax relief for investment in efficiency-raising technologies such as cloud computing, automated machinery and machine learning.

However, the report was clear that while investment in technology is important, there is no "silver bullet" to solve the productivity puzzle. At Ricoh, we completely agree that the issue is rather more complex.

Our 2018 Economy of People report found that UK businesses have the potential to generate an incredible £36.8 billion in untapped GDP by addressing the key contributing factors to creating productive, 'optimal' workplaces: Culture, Workspace and Technology. We believe that running through all of these elements is a crucial fourth productivity factor: Process.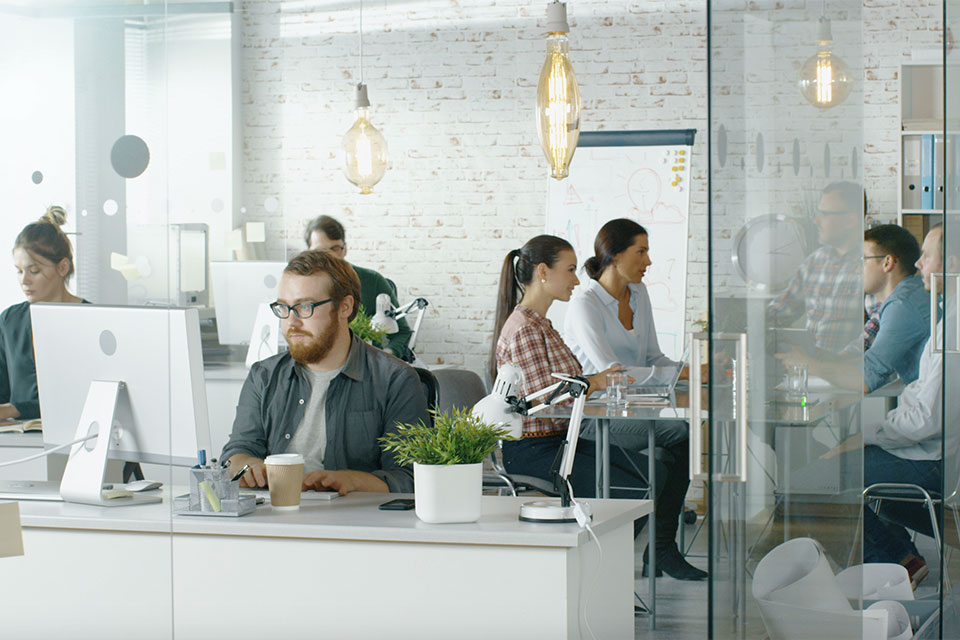 Process: the untapped productivity goldmine
Effective digital strategies need to employ a holistic approach to workplace process that considers cultural, workplace and technological needs. It's a balance between employee needs and executive alignment, decision-making and investment. Understanding the work style that best fits your organisation's needs is critical, which means workplace strategies must start with developing a deep understanding of how people work and the impact they have on the organisation.
Digital agile organisations have little place for cumbersome workflows to manage and govern business-critical records. With businesses often reluctant to build custom processes which are generally complex and time-intensive, new technology struggles to get adopted and employees find unreliable and, sometimes even more time consuming manual workarounds. But done correctly, the optimisation of technology and management information can improve document workflow, limit paper processes and, of course, reduce cost.
Putting people first: the digital imperative

It's critical that organisations understand what processes can be delegated to technology platforms and what processes will require human oversight, as well as how people and technology can work most effectively together. A well-structured communications plan with clear and consistent messaging designed to achieve business goals is critical to a successful transition. Clear roles and responsibilities help to drive change smoothly and effectively.
Most recently, the General Data Protection Regulations (GDPR) that came into effect in May represented a specific moment in time when companies of all industries were required implement a significant process of change management, to address data residency requirements and meet retention and legal hold needs. Throughout the process, the most successful organisations have been those that seamlessly ensured compliance through clearly communicated, people-centred processes that did not impact their employees' ability to get work done.
The digital native generation needs to be able to collaborate easily in the extended enterprise and from any device. But for this to be realised in a productive way, organisations need to ensure that there is a holistic approach providing the skills, knowledge and technology to transition businesses from paper reliant organisations to digitally-driven businesses.
To download your copy of our report, The Economy of People, fill out the form to the right (or below if you're on mobile).