20 Dec

Click & Collect is costing retailers a fortune – here's how to fix it

In what has been a challenging year for retailers, Click & Collect has been a welcome success story. But if not implemented properly it can become a costly drain on space and staff time. Read on to find out how to streamline your Click & Collect operation.

As a nation, it would appear we love to shop online more than any other EU country. In August 2018, internet sales accounted for 18% of all retail sales. Department stores saw a 26% increase in online sales in the year leading up to this time, confirming what many have been saying – that more and more people are shopping online.

As a result of this, an increasing number of shoppers are using Click & Collect as a much easier, more flexible way to collect goods ordered online.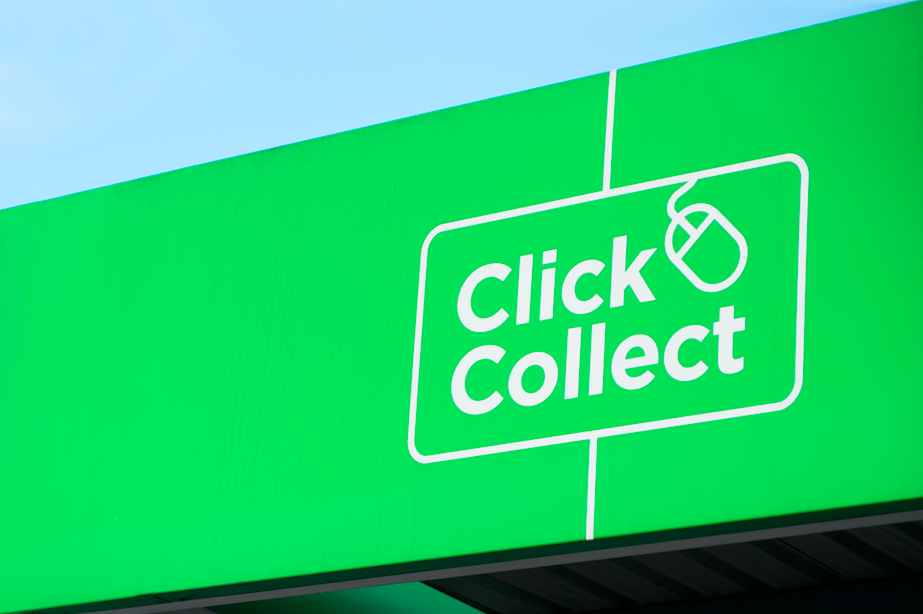 However, the rise in popularity of Click & Collect has put additional pressure on stores to process the collections and has exposed areas of inefficiencies:
Process inefficiencies

Long waiting times

Reduced customer experience

Storage space requirements

Taking staff away from the shop floor
In an interview earlier this month, Mike Ashley, CEO of Sports Direct, said:
"What was good enough ten years ago simply isn't good enough today. And the consumers are demanding more."
What do customers really want?
Flexibility

– to collect when it's convenient for them

Good customer experience

– no queues or waiting times

Good customer service

– having staff members to help

Self-serve options

– to be able to carry out simple tasks by themselves
Current Click & Collect processes are not delivering both in terms of value for money for the business and customer experience. As a result, inefficiencies are costing retailers significant amounts of money.
Current manual processes divert the attention of the staff from their normal day-to-day activities. It also means that staff have to leave the shop floor, for up to five minutes at a time, while they go to find the parcel in the storage facility out in the warehouse. This leaves customers standing waiting and in-store shoppers queueing for unacceptable lengths of time at the tills. Overall, not very good customer experience.
How much do these inefficiencies cost retailers?
If you break down the figures, it's clear to see how retailers can make significant savings from moving away from a manual collection process.
As part of a recent feasibility study with one giant retailer, we discovered:
Current time

 taken to manage a Click & Collect order = 5 minutes

Typical average salary (incl. NI & pension) = £10 per hour
If you base these figures on an average of 30 orders per store per day, the current manual processing time is 150 minutes (2.5 hours) at a cost of £25 per day.
Enabling online shoppers to collect in-store using self-service collection points, or smart lockers, is a great way for retailers to realise significant savings and improve the customer experience.
Introducing in-store smart lockers brings additional benefits, including:
Automation of business processes

Improved efficiencies

Reduction in errors

Real-time view of usage and collection patterns

Higher customer satisfaction
Let's take the figures above and compare this to a self-service collection service, where it takes approximately 10 seconds to load order into a smart locker.
Based on 30 orders per store per day:
Process time = 5 minutes

Smart Locker process cost = £0.83
Saving per store, per day = £24.17
Now, let's assume the retailer has 400 stores nationwide.
That's a saving of £9,668 across all stores per day. If you trade for 364 days per year, that's a staggering annual saving of £3,519,152.
What else can retailers gain from introducing smart lockers?
In addition to the clear financial benefits, retailers will also see a significant improvement in their day-to-day processes:
All orders loaded prior to store opening – staff hours better utilised

Staff are able to focus on other revenue-generating activities / merchandising / customer service

Click & Collect customer diverted away from queuing at the till point – this allows for faster customer throughput and reduced queues

Suitable for indoor and outdoor use – giving 24/7 availability
Implementing self-serve requires expertise
We've seen first hand the challenges retailers can face when implementing a self-serve collection system. In some cases, retailers have had to stop the entire project because of the complexities involved.
If you're looking for ways to improve the customer experience and blend the online and offline shopping experience, introducing smart lockers will bring significant benefits. Finding a partner who can help navigate the complexities and ensure the infrastructure is in place to operate the system effectively is key.
To learn more about how you can streamline processes in your business, download a copy of our Optimal Office report. And if you have any questions on anything we've covered, feel free to connect with me on LinkedIn.