08 Jan

Managed print services could save your business time, energy and money – here's how

If your organisation relies on a complex network of office print solutions to supply your people, you might like to know there's a much simpler option – managed print.

Business has come a long way in the last few years. Now, many of the things we rely on are starting to fall behind – including our office print solutions. As workforces become more flexible, and workplaces more digital, it's up to organisations to ensure their business-critical infrastructure keeps up.

In this article, we'll discuss how making Ricoh Managed Print Services part of your digitisation strategy can lead to huge savings, increased productivity, greater security and a greener carbon footprint. As an example, we will use our recent project with the North East London NHS Foundation Trust (NELFT).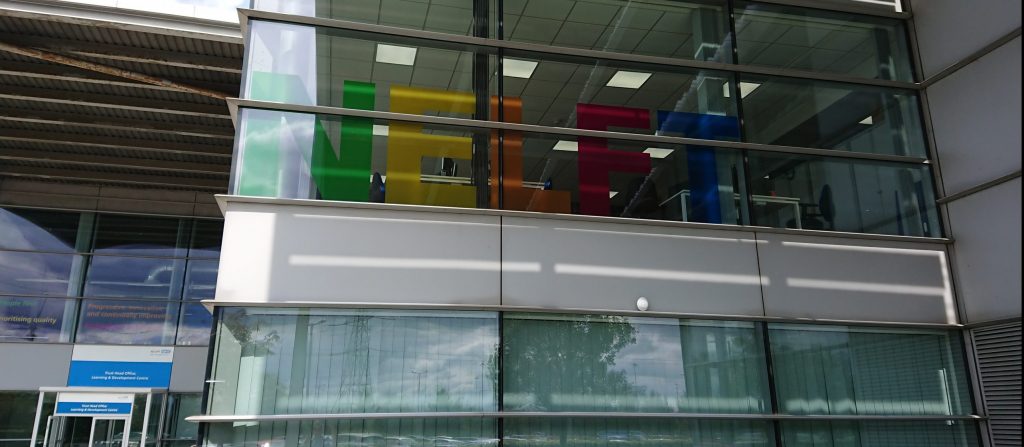 Who are the NELFT?
The NELFT is an NHS trust that provides an extensive range of care and mental health services to around 4.3 million people in London, Essex, Kent and Medway. They employ 6,000 staff, operating across 210 sites.
How a managed print service can lead to huge cost savings
An inefficient and in-cohesive office print solution can escalate costs in multiple ways. Firstly, there's the cost of the devices themselves when organisations provide dedicated print devices to locations, teams or individuals.
Secondly, there's the cost of operating and maintaining those devices, using reams and reams of paper, tonnes of toner, and increased call-out charges. Lastly, there's the loss of productivity if devices go down.
Managed print solutions can drastically reduce the number of devices you need. Besides automating and digitising a large number of tedious tasks. Therefore, less paper, less ink and less work. Removing any loss of productivity if a device stops working altogether.
How Ricoh helped NELFT save over £200,000.
Within NELFT's organisation were over 2,000 printers, multi-function devices, fax machines and scanners. These were supported haphazardly by six different suppliers. It was costing £645,000 a year.
Ricoh Managed Print Services reduced the print fleet size by 40%, introduced software to digitise tasks, both reduce expenditure on consumables and freeing people for more important tasks. The service also provided a 500-strong network of highly trained localised service engineers.
How managed print can increase productivity
Integrating an adaptable office print solution that can support a flexible workforce is critical for business success. We used to work in centralised locations, however, we now access our workplace remotely, or from a multitude of sites.
Switching to the latest multi-function print devices and software removes the need for localised solutions. The software enables your people to print, scan or fax easily from anywhere on your network, supporting improved productivity and efficiently completing print-based tasks securely.
How Ricoh helped NELFT increase their productivity.
Ricoh Managed Print Services reduced NELFT's printer fleet to just 670 print devices. Introduced Streamline software which automates many simple tasks and incorporated 'pull print' – a tool which allows authorised users to use any device at any location.
How managed print can improve security
Security is a concern for every organisation. Therefore, it's crucial that both your customer's data and your people are protected. Whether that's against cyber-attacks and potential loss of data, or against human error during business-critical tasks – after all, everyone makes mistakes.
A managed print service can go a long way to combatting these risks. The latest multi-function devices incorporate automatic software updates to ensure they have the latest security installed. They also allow for identification measures. These not only keep individual users' documentation private across multiple devices but also allows them to safely use any device on your network.
How Ricoh helped NELFT protect their people.
Security is a huge concern for an organisation like NELFT. Therefore, a lot of their data is confidential customer data like patient letters or treatment information.
Ricoh Managed Print Service enabled NELFT to both support their own people with innovative features like Streamline and Print Insights – which manage workflows and control costs more accurately and effectively – and pull print, which lets them access their customer's data while keeping it absolutely private.
---
Feature – Is your existing printer the best solution for your organisation now?
Click to read our latest advice, and discover more information and guidance.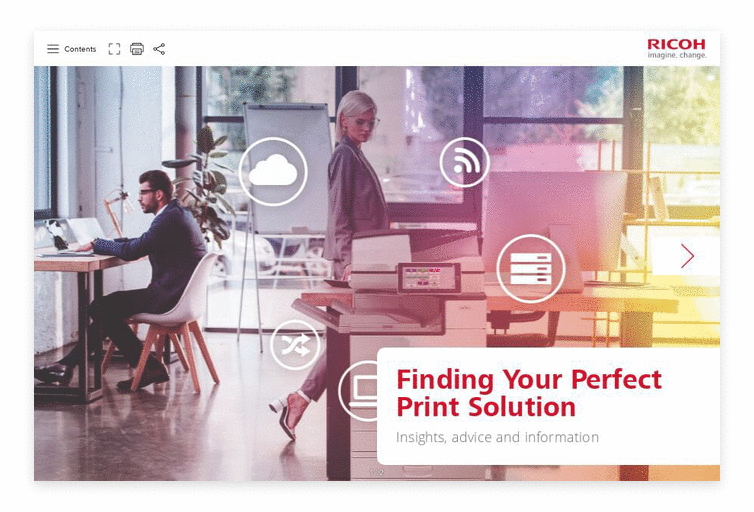 ---
A word from the North East London NHS Foundation Trust.
"The Ricoh MPS is important to NELFT.  It's a fundamental part of our strategy to increase digitisation and efficient working. The Trust has managed to make significant annual savings on print, cut print volumes and minimise paper waste and energy use. The MPS has also had a big impact on our strategy to make the Trust's people, processes and operations more agile, productive, and efficient."
Laura Tuckley
Informatics Business and Contracts Team
North East London NHS Foundation Trust.
Click here to read the full case study
How can Ricoh help your business?
The needs of every organisation are different. Which is why the best place to start is with an audit of your current print office solution.
This way you can identify where you can make the greatest improvements to help both your business and your people.