18 Jan

Windows 10 migration: everything you need to know

Windows 10 migration can seem like a daunting task. To make your life easier, here's everything you need to know before you get underway.

When Windows 7 launched in October 2009, Microsoft promised 10 years of product support. This has now drawn to a close (14th January 2020) and the widely-used operating system has reached the end of support.

Can you still use Windows 7? Technically, yes. Your computer will still work but you will be vulnerable to bugs, viruses and security threats. You will not receive any updates or support from Microsoft if things go wrong.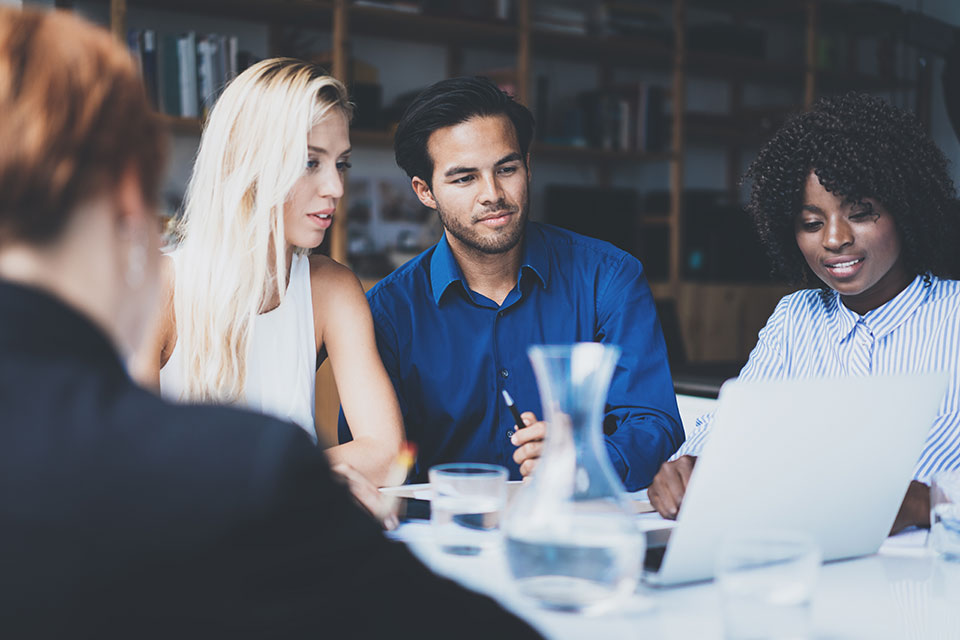 Why has Microsoft ended its support for Windows 7?
According to the Microsoft website, they discontinued Windows 7 support so that they can "focus investment on supporting newer technologies and great new experiences". Technology is developing at a rapid rate, so what worked for 2009 doesn't necessarily work for now or the years to come.
When do I need to take action?
If you've not already begun your Windows 10 migration, now is the time to start. The sooner you begin, the more time you have to highlight any potential issues and resolve them.
Making the migration before Windows 7 went unsupported was highly recommended. Now there could be problems, help and advice is still available.
What are the benefits of Windows 10 migration?
Windows 10 has been heralded as the last version of Windows you will ever need. This means it could – or should – be the final major, large-scale upgrade to your company's operating system.
In the new world, Windows as a Service brings regular, incremental improvements and updates as opposed to the cumbersome three-yearly updates you're familiar with.
It has already changed the way desktop IT is managed. Small, regular updates remove the need to run extensive change management processes or download patches to test servers before deploying updates. This significantly frees up IT teams to focus on delivering innovative solutions that help to support and grow the business.
Other significant benefits include:
Windows Virtual Desktop as standard, so users can have exactly the same experience across computers and IT administrators can remotely deploy updates at a time most suitable to the business

New Enterprise Mobility Management eliminates the need for staging areas/test environments

Built-in mobile security features and Mobile Device Management (MDM)

Unified Endpoint Management to bring desktop and mobile management under one model and meet compliance standards for sharing/accessing sensitive information

Enhanced security to bring improved cybersecurity, segmentation and biometric authentication (via Windows Hello)

Comprehensive Universal Windows App store to bring consistency across platforms and devices

The ability to segment apps for user groups and deploy remotely

Pre-approve business apps in the Windows Store that are deemed safe and appropriate for daily business

Possibility to reduce operational costs and license costs

Faster operating system and quicker loading times to bring more efficient working

Use of Microsoft cloud services

The improved user interface, including the return of the Windows start button
These make it easier for IT administrators and teams to manage Windows, requires less effort and is more secure.
Where should I start the windows 10 migration process?
The first step is to undertake a company-wide assessment to discover what impact the upgrade will have on your business. It's important to find out what applications and hardware are compatible with Windows 10 and to devise a plan for those that are not.
To ensure a smooth transition to Windows 10, you need to understand:
If existing PC hardware can cope with the actual upgrade process

How many computers need to be upgraded or replaced as a result

If older systems and applications will run on Windows 10 or not

Whether business-critical systems can be upgraded to the new operating system

Requirements for each user persona in your company

What staff training is required

What support you need to manage this effectively
From this, you will get a good overview of:
Anyone who has been through an operating system upgrade will tell you it's not always easy. There are many things to consider and it takes careful planning to ensure business-critical systems and appli
cations continue to work after deployment.
Who should I work with if I need support?
Often this is too big a challenge for companies to do on their own. As a result, many businesses look to experts, like Ricoh, to support and guide them through the transition.
Ricoh is a Microsoft Gold Partner and it's always advisable to work with a partner who has a close relationship with Microsoft. On top of this, you want to work with a partner who has plenty of proven experience in large-scale digital transformation projects. 
Every business is different and presents unique challenges. Find a partner who will advise and guide you on how to make the most of this opportunity. A major change like this can present a great opportunity to transform the business as a whole. And put you in a strong position for the future.
Please get in touch or connect with me on LinkedIn to find out more.