19 Nov

Implementing machine learning in the workplace: four key challenges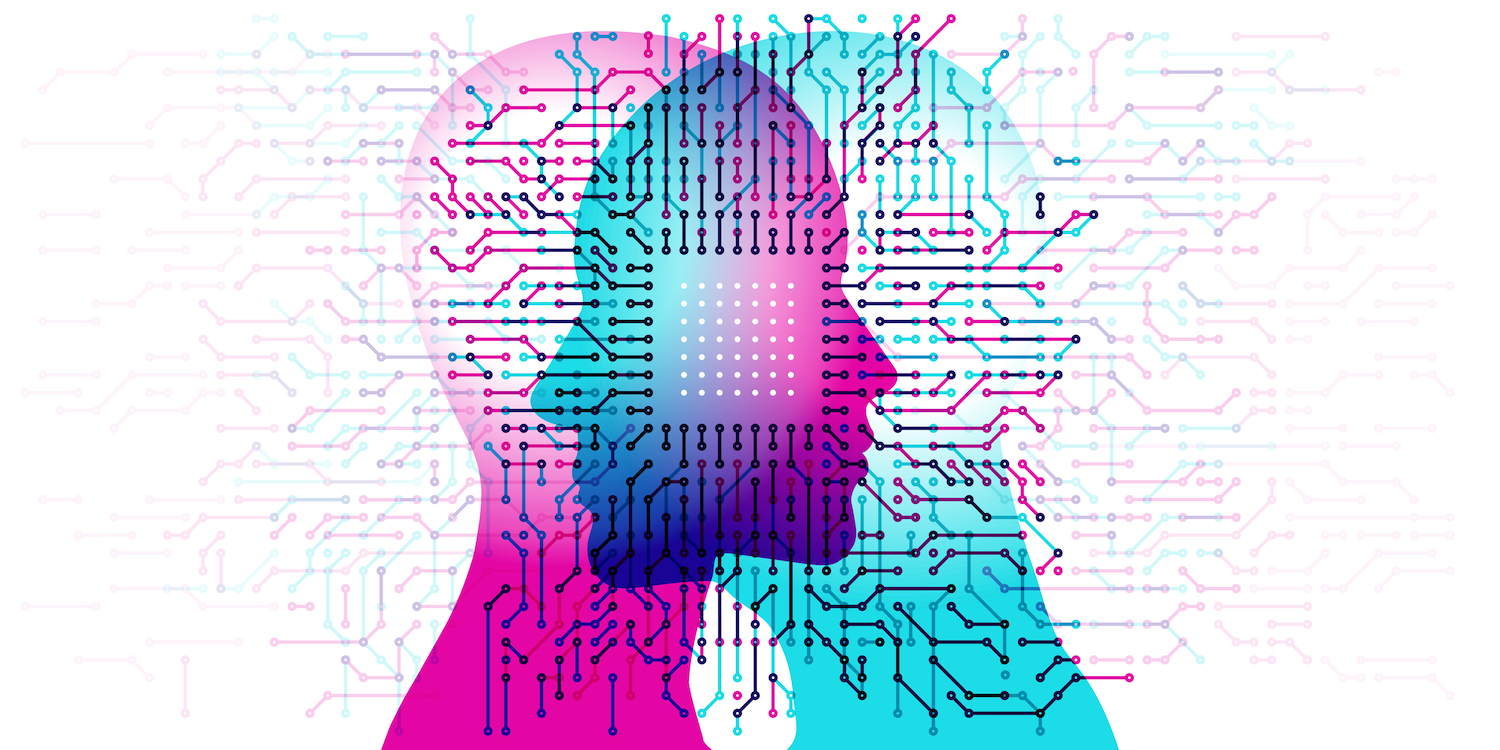 After years of speculation, AI and machine learning have made the leap from buzzwords to reality. In fact, 56% of companies surveyed by Microsoft this year are already using AI or an AI-enabled platform or solution. These organisations are already realising the benefits, outperforming their competitors by an average of 11.5%.
But operationalising AI within the workplace isn't always easy. It requires commitment from senior management and significant investment in new skills and technologies. As a result, the vast majority of UK businesses who have adopted AI are still in the discovery or experimentation phase. Only 8% consider themselves to be 'advanced AI users'.
If you're considering implementing AI in the workplace, or have already started experimenting with it but haven't yet fully deployed, here are four key challenges to watch out for and ways to overcome them.
Four key challenges when implementing AI in the workplace
Moving from proof of concept to production
It's one thing to run a successful proof of concept or trial. But it's another thing to operationalise and deploy a coherent and fully implemented strategy across the organisation. This would explain why Microsoft's research found that 48% of users are still in the 'experimentation' phase.
The key here is to start small but think big. Experimentation is required to build the capability and momentum but you should be thinking about productionising and deploying across the organisation from the outset. This thinking should also be built into your experiments.
If you do this, scaling up will be a matter of extending your activity rather than starting again. For instance, with our manufacturing tests, we spent a lot more time working on the architecture to refresh, deploy and host the models than we did on the actual data science. There will be plenty of time to refine and proliferate the data science later if everything you do is automated, scalable and repeatable.
Building the AI capability within your team
Gaining the skills to fully implement requires investment in technology and staff. We hired externally and trained internally in order to develop the capabilities we needed to get our AI programme up and running.
When recruiting, we focussed on finding people with an innovative and experimental mindset, rather than X years using a specific toolset. AI and machine learning are nascent fields and the tools used change often. Also, every challenge is subtly different. There are very few one-size-fits-all solutions. As a result, we looked to hire people who were naturally inquisitive and passionate about solving problems.
In order to hire these people, we had to create an exciting and innovative environment where people were encouraged to experiment and learn. We also encouraged open collaboration with others outside of Ricoh, such as attending Microsoft Hackathons as a way of interacting with others and sharing ideas. 
Graduate programmes also proved themselves to be a great source of energetic and motivated young talent. Sponsoring the data science degree at our local university gave us access to graduates who were eager to learn and prove their worth. We also scouted internally for people who showed a natural interest in AI and machine learning. Ultimately, your AI capability is only as good as the people involved and the broader you can make the experience base within the team the more successful that team will be.
Helping your customers and staff to embrace AI
A great deal has been written about the potential threat that AI poses to workers' livelihoods. While much of this may be exaggerated, it is undeniable that AI will affect the labour market. Although it's hard to say at this stage exactly what that will look like. 
If your organisation is serious about operationalising AI across the enterprise, then training and consultation across the workforce is vital. There are two reasons for this. Firstly, because it will help demystify AI and help people see that AI is there to make our lives better, not to force us out of work. Second, because consultation, communication and training are fundamental parts of any change management process. 
Ricoh is an innovative company and people here tend to be excited about new ideas and ways of doing things. Even so, we made communication and consultation a priority because we wanted people's feedback. AI is about solving problems or improving processes. What better way to demonstrate AI's potential and find problems to solve than to ask our staff to suggest ways we can help them do their job?
Getting senior management to support AI
There's a lot of enthusiasm within the C-Suite and Boardroom for AI, but a relatively low understanding of the realities of how it works and what's required in order to make it a success. In fact, just one-in-five business leaders have received some kind of AI training.
Fully operationalised AI requires a number of things that only senior management can provide. These are:
Investment of time, money and resources

Clear objectives and guidance around the business problems that you're trying to solve and how these relate to wider business strategy

Potentially, updates to your organisational code of ethics to manage the anxiety around the introduction of AI and its impact on staffing
As we found with our Telford project, one of the best ways to educate senior management and demonstrate the potential of AI is to run small-scale projects and make a success of them. 
Our first serious application of AI was to optimise the manufacturing process of toner cartridges at one of our production facilities. We built a system that identified the optimal conditions for toner cartridge production, including the temperature of the toner as it enters the cartridges and the speed it should be dispensed at. This insight enabled us to save an estimated £300,000 a year on toner cartridge production. 
Real-world use cases like this are invaluable for championing the adoption of AI and machine learning across the business. After all, it's far easier to show someone the outcomes of successfully implemented AI than it is to explain how it works. 
Are you looking for help deploying AI in your workplace?
AI and machine learning are going to have an enormous impact on how we work. And the businesses best placed to take advantage of these new technologies are the ones that start exploring their potential applications as early as possible. If you're wondering how to move from experimentation to deployment or want to explore the potential benefits of AI within your organisation, feel free to contact me on LinkedIn to carry on the conversation.