22 Mar

The key to business transformation? Empowering your people

We often frame business transformation in terms of 'people, process, technology'. We put 'people' first for a reason. Digital transformation isn't about installing shiny new IT equipment, that is a cultural change and senior managers have a responsibility to help employees to adapt to the new way of working.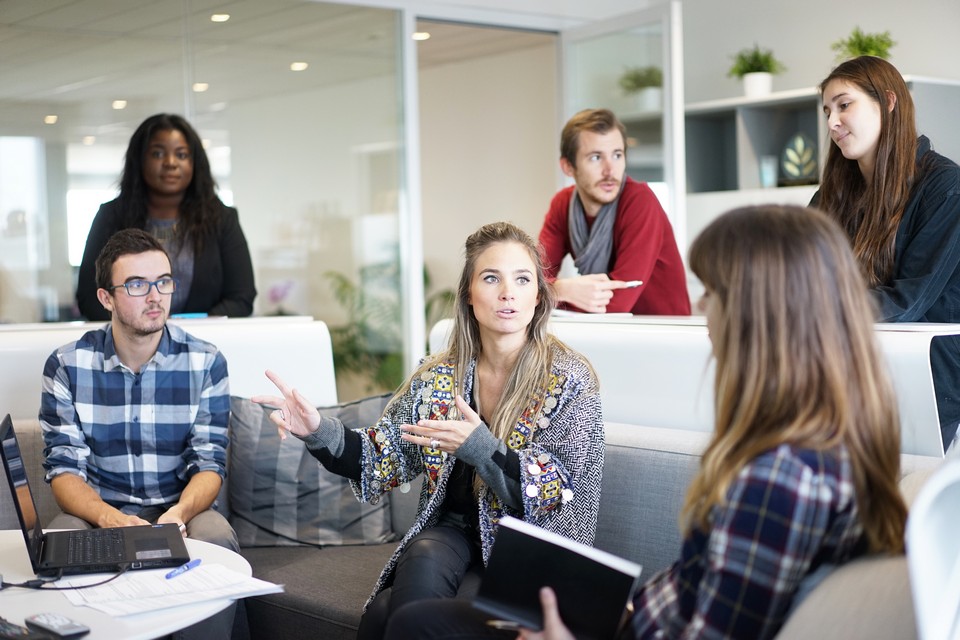 It starts with a mindset shift – a shift away from what has always been done and towards what could be. And when employees feel like they are actively involved in the change process (as opposed to it being done to them), this could even help to embed the changes quicker and bring about lasting change.
Beginning this journey can be daunting
In a recent report by Microsoft, Creating a culture of digital transformation, it was revealed that almost half of UK business leaders find that employees express a fear of change when business transformation begins.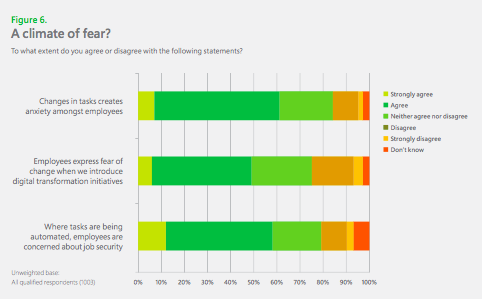 On top of this, more than a quarter (28%) of UK leaders surveyed claimed digital transformation generates resistance from employees while just over a third (34%) think it will lead to older generations of workers getting left behind. That's more than the number who believe it will be mainly a force for good (31%).
Our vision is to empower every person and every organisation to embrace business transformation. But in order to do this, leaders may have to push themselves and their employees out of their comfort zones.
How best to do this?
Carol Dweck, a world-renowned Stanford University psychologist who developed Mindset Theory*, explains:
"Some people are afraid to use technology, they want to keep their old skills as long as possible. It's vital to shift the ethos to an idea of shared struggle, where mistakes are inevitable and your team members have got your back."
Having an open culture – one that encourages people to be open about the challenges they are facing and the concerns they may have – helps teams identify the issues that stand in their way. Once the issues are on the table, you can find solutions.
A culture that is risk-free and accepting of failure has to be driven from the top. When employees see leaders inviting experimentation and being tolerant of unexpected setbacks, they will follow suit.
Five steps to embrace what you fear
1. Communicate clearly and authentically
Be clear and transparent about what you are doing and why you're doing it. Highlight the benefits to employees alongside the benefits to the business. Try to bring the changes you want to see to life through personal stories, rather than buzzwords that might turn people off.
2. Lead by example
Be clear that you welcome experimentation and are accepting of failure on the path to success. Show this through words but also through your actions.
3. Give teams time and space
Be proactive in allowing teams the time and space to try new things. When engaged in finding solutions and new ways of working with digital technologies they are less likely to revert back to old ways of working due to time pressure.
4. Be understanding and flexible
Be empathetic and flexible, rather than rule-driven. Empathic leadership promotes a sense of teamwork and increases productivity, morale and loyalty.
5. Foster collaboration
Encourage employees to team up and put processes in place that foster a culture of dialogue, conversation and feedback, as opposed to imposing ways of working on people.
Design solutions to strengthen an open culture
In 2016 we worked with a global recruitment firm, Rethink Group, to introduce a new IT infrastructure and managed print services that reduced overall IT costs by 40%. Not only did we design the technical solution, but we also designed a reporting framework that highlighted pain points in order to resolve them quickly.
Change isn't always easy and there are likely to be challenges along the way. An open culture can help to understand these challenges early on and find solutions before they become mission-critical.
When you empower your teams to explore and generate ideas, giving them a sense of ownership too, then change will feel less daunting. But it is critical to get buy-in from senior management teams and communicate a shared vision. You can read more about how we empowered our people to drive transformation from the bottom-up.
Want to learn more about Creating a Culture of Digital Transformation? Just fill out the form to the right to download your copy of the full report.