Could the lessons learnt from remote working during the pandemic provide the key to solving the UK's productivity puzzle
2020 will long be remembered as one of the most challenging and unpredictable experiences. The spread of COVID-19 and the ensuing global health crisis impacted the personal and professional lives . The UK lockdown and need to remain in the home when possible led to the UK GDP to fall as far as 20.4% in April – the lowest ever recorded monthly drop.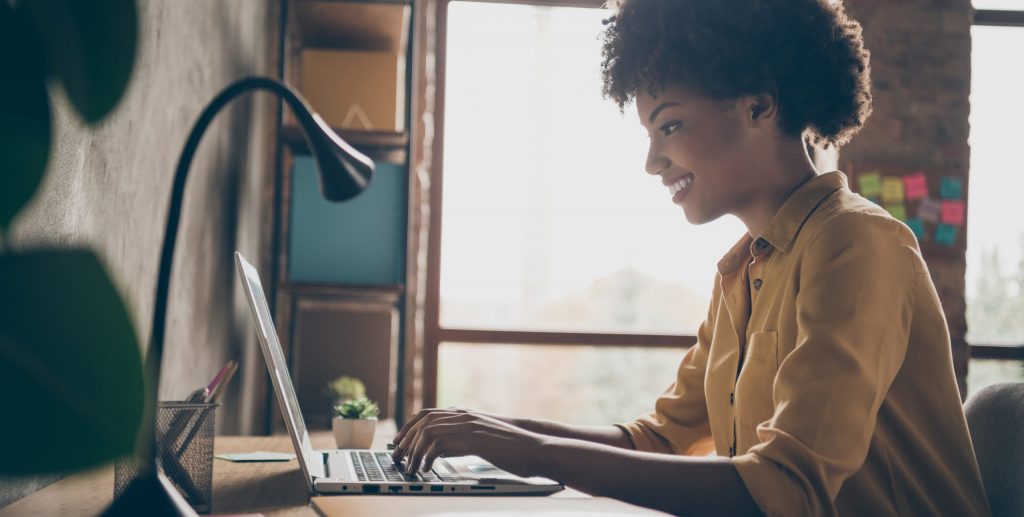 How lockdown unleashed accidental innovations in home working?
The first months saw a rise in discussion of a 'new normal' to come. As businesses and employees began to adapt to working from home, we saw an acceleration of remote working. Policies and the adoption of technology to support these new models up and down the nation. Businesses looked to innovate to stay afloat. Whilst we learned to adapt, it has become increasingly clear that the next challenge is the evolution of our workplace.
Facing new challenges
Never before have businesses had to deal with employees being fearful of returning to work . The consideration of illness within the office has never been a conscious worry. Perhaps people had hand sanitiser during flu season. But no office would have required staff to physically distance, sit behind Perspex screens or wear masks for the safety of the team.
What will lockdown mean for the way we work in the future?
Similarly, employees are no longer reliant on the convention of the office to be productive. With many people thriving in new locations, there is a growing call to change the way we use the office.  Addressing the modern-day worker who will want to use the office as a 'destination' location, that is fit for purpose.
This new 'conscious workplace' is achieved through engagement with change, enablement through new technology, innovation and a constant state of evolution. As a result of the current climate, businesses are having to make difficult and carefully conscious decisions to guarantee the safety and well-being of their staff – both physically and mentally.
We're not just transitioning to a 'new normal', but rather a new future. So how exactly do we, as business leaders, make these choices? How do we create a physical environment which still functions productively and can generate collaboration and innovation?
Enabling through technology
Enabling through technology means employees and employers can create an environment that evolves in a stable way. Supporting your business's future recovery and growth.
Productivity in the UK was in continuous free-fall before COVID-19. The uncertainty caused by global and European political and economic upheaval meant we had seen the UK's lowest productivity level since the 1800s. This is not surprising when you consider 80% of office workers in the UK felt they didn't have the technology to do their jobs properly. Studies showed that 56% of UK workers believed productivity was stalling their company's growth because of outdated tech.
The transition to remote working due to lockdown kick-started a revolution in the way we work. Businesses and sectors famed for their legacy processes.  Systems had to play catchup and lead on digital transformation projects overnight. Suddenly the projects that IT teams across the UK had been trying to instigate despite opposition, were given the green light and thrown into hyper speed.
Engaging your employees
While we champion technology at Ricoh, we know that it alone won't solve all your problems. Instead, it's balancing technology with people that will help tip productivity levels back up. Being forced to work from home may have been a catalyst for a vast digital revolution, but people drove the solution.
Employee experience has long been rated as an important issue among workers. In some cases, employers denied flexible/remote working requests out of concern or fear that employees were unable to do their job efficiently.
Today, many employees feel an improvement in their work and life balance. But for some, the isolation associated with working from home had led to crippling loneliness. While there is no 'one size fit's all', there is an organisational need to communicate effectively with employees, engage and listen to their needs. While enabling a better and more productive way of working.
The evolution
Like everything else in existence, the office will keep evolving. Over time, your employees' wants, values and needs will change and so too will what your business has to provide.
The workplace environment must continue to evolve. With the right blend of working, we can create environments that are productive and sustainable in the long-term. Technology and the changing needs of people in the conscious workplace will be critical to ensuring long term productivity.
Register to attend our events
If you'd like to hear more insight into why behavioural science should now be the central to your workplace strategy, you can register for the webinar here
Register for the webinar on the 19th November: 'Why behavioural science should now be the central to your workplace strategy
Get in touch today and we'll discuss how we can provide the perfect solution for you.