15 Jul

Adopt hybrid working to establish a people-centered culture and accelerate growth

Just as digital transformation has unlocked productivity and competitiveness, adopting hybrid working is the new frontier for future business growth and employee satisfaction. As the CEO of a large digital services company, I understand the challenges many organisations are facing.

Satya Nadella, Microsoft CEO, recently wrote: 'What we have witnessed during 2020/21 is the dawn of the second wave of digital transformation sweeping every company and every industry.' Indeed, 2020 saw organisations scrambling to implement new technologies and integrate them into their existing stack. They had to react and re-engineer their businesses to make remote working the norm.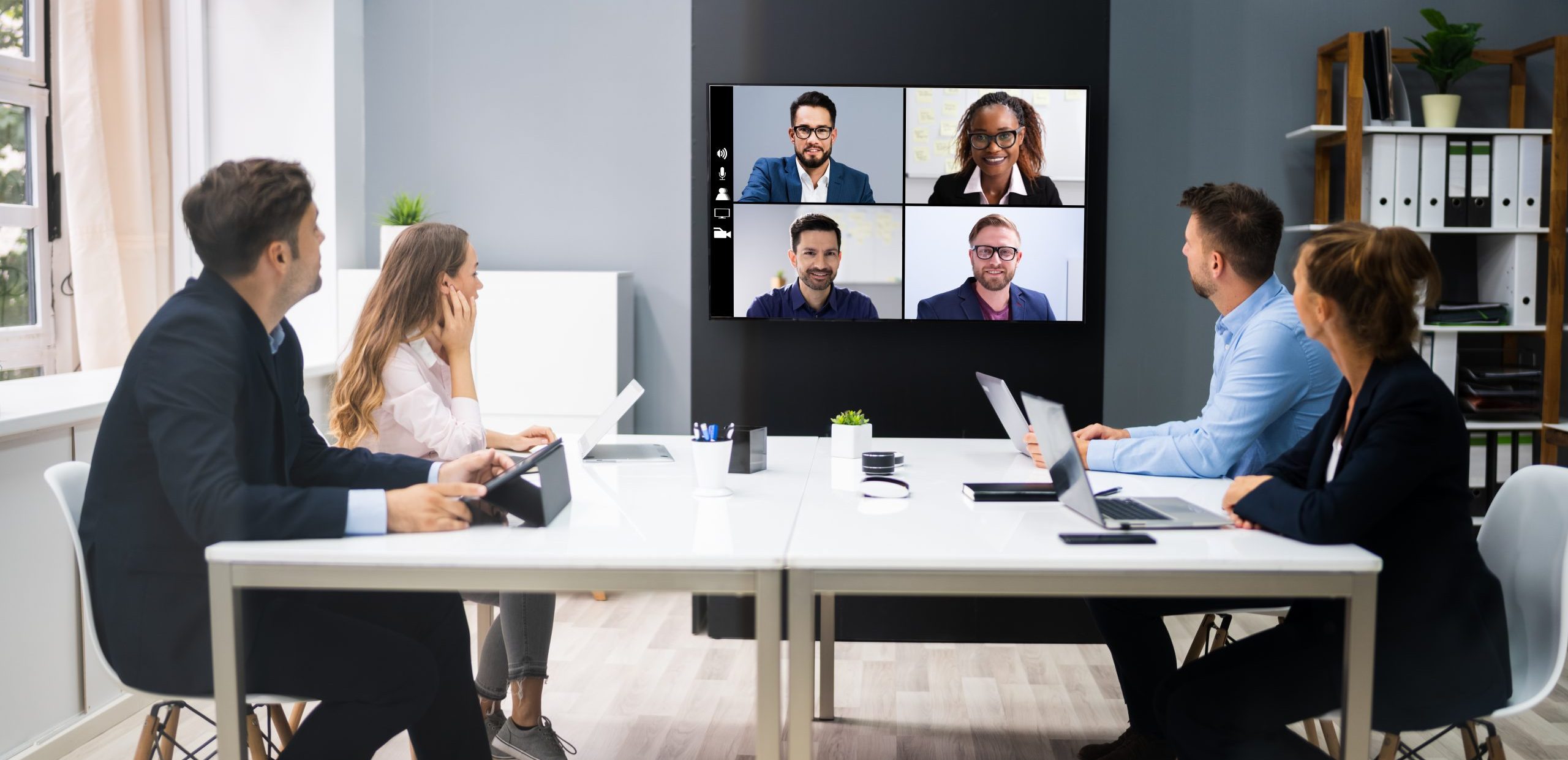 We've now accelerated past that first heady phase of reactionary digital transformation into a 'reimagine' stage. Therefore, forward-thinking organisations – those that tend to be quickest off the mark – are now adopting leading edge technologies. Examples are cloud, AI, IoT, and automation, all of which accelerate progress and gain an edge on their competitors.
In June 2020, I wrote 'The future of work – an opportunity to reimagine' as I could see that embracing digital technology would open up opportunities for growth. My own organisation has worked to realise those opportunities. Turning what could have been a difficult year into a positive business opportunity. But there is still so much more we as leaders can do.
Striking a balance
Hybrid working – a mix of remote and in-person working – is a state to which many businesses are now needing to adapt to. The trick is to see hybrid working as the next technology frontier, with opportunities for organisations that fully embrace it. Like any technological change, it can unlock operational differentiation for businesses, if they get it right.
Our lived experience has shown us that remote working provides both personal and business benefits. Many of us have benefited from more flexibility, productivity, family time and no commute. Indeed, 61% of business leaders said they have thrived in lockdown. But it hasn't suited everyone.
Overcoming the paradox of hybrid working
The younger workforce has found it hard to engage and missed social interactions. Whereas, parents have had to juggle homeschooling and childcare arrangements with work. In fact, we've all been working harder than ever. With many employees working more hours at home than before, and struggling to switch off from work.
That's the paradox with hybrid working. What we gain in flexibility and no commutes is often lost in a lack of face-to-face dialogue and not being able to escape work at home. In fact, 71% of people want flexible remote working, but 62% want more in-person work or collaboration.
How do we get that balance right? By adopting hybrid working. Specifically, a hybrid approach that marries the best of remote working with the best of being in the office.
How to seize opportunities by adopting hybrid working
We recently held two in-depth webinars with digital transformation specialists to unpick the specifics of how business leaders can get their hybrid working strategy right.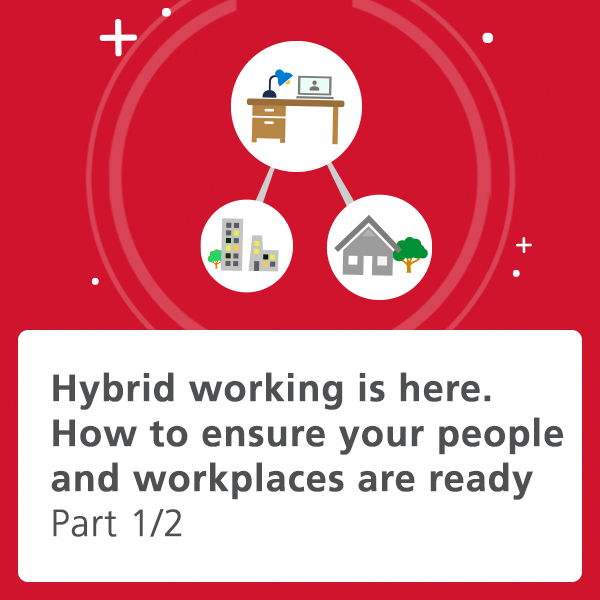 'How to ensure your people and workplaces are ready – part 1' hears from Simon Truby, Workplace Communications and AV, Sanjay Vadher, Digital Services, and Darren Murphy, UX Strategy Manager, all from my team at Ricoh UK. They take us through recent survey results to understand how employees, managers and business leaders view working patterns in the 'new normal'. Diving into the 'how' of hybrid working. Including how to start planning for hybrid working adoption and the technology available to support, monitor and evaluate it moving forward.
'How to ensure your people and workplaces are ready – part 2' featured guest speaker Robert Epstein, Product Marketing Director at Microsoft, discussing hybrid working strategies and practical solutions. Darren Murphy, UX Strategy Manager at Ricoh UK also talks about how organisations can de-centralise for enhanced agility with cloud services. Explaining how to underpin this with robust communication among employees and with customers.
I'd highly recommend taking the time to watch both of these webinars as they will equip you with the latest data and opinions on the technology required to support hybrid working.
Adopting hybrid working by example
Business leaders who want to get hybrid working right for their teams and unlock the growth potential it creates need to:
Communicate with your teams that doing nothing simply isn't an option. Your competitors will seize the benefits of remote and hybrid working models. Going back to the office and resuming the commute as before could lead to a lack of resilience and dissatisfaction among some of your people. This could put your organisation at a competitive disadvantage.

Be honest with your employees. Explain that there is no silver bullet to finding a way of working that works for everyone at the moment. Each company is different, so it's a case of experimentation and reimagining. Emphasise that you're testing and learning throughout.

Lead from the top by sharing your own experiences with your people. After that, show them you understand the need for change and let them know you're in this together.
Discover how Ricoh can help you Work Together, Anywhere
To plan and adopt hybrid working, we recommend starting with a Digital Experience Assessment of your people. Above all, it will give you a clear view of how they currently feel. Additionally, it will help you identify what they need and how this fits with your business objectives. Gathering this mix of qualitative and quantitative data will enable you and your implementation partner to establish a set of recommendations and key steps for how to proceed.
Learn more about our Digital Experience Assessments with this short guide.
Work Together, Anywhere – Helping business succeed in a changed world