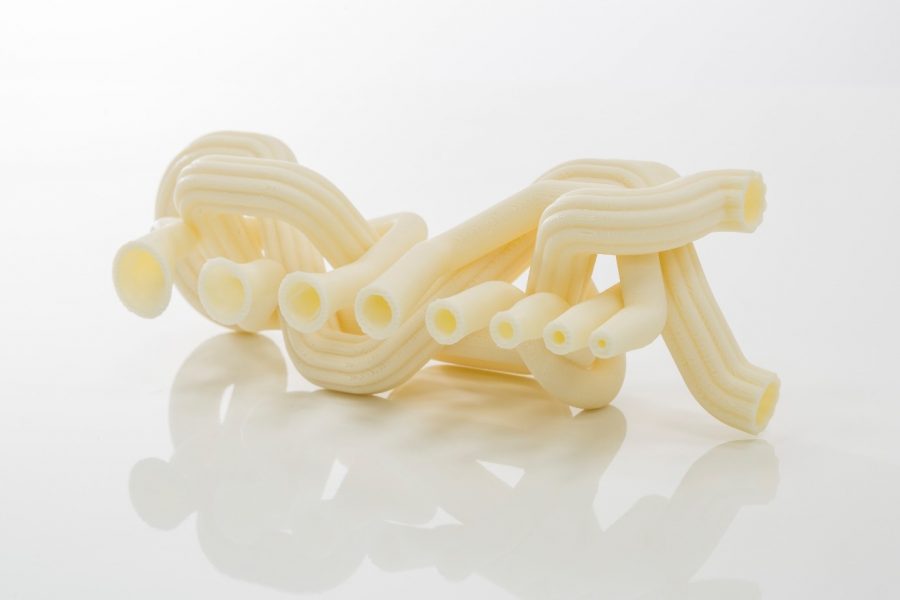 04 Jun

The growth of Additive manufacturing and what it means for the UK

Traditionally, we might have associated 3D printing with building prototypes. But today, Additive Manufacturing (AM) as it's now known, has become a much wider part of manufacturing in the UK.

A 3D transformation

When additive manufacturing was first developing, it was predominantly a prototyping process. But, what we have seen relatively recently is huge drive towards AM as manufacturing process. We have seen this in the change of language and marketing in Machine providers such as HP, Carbon and Renishaw that promote their Technology as production machines rather than prototyping. We have also seen this in the strategies and involvement of companies such as Airbus and Daimler that see the solutions AM can provide, if not now in full then in the future. The prototyping market for AM is still currently the largest side of the 2 coins but by 2020 production of both metals and plastics will be far larger.

I do not believe it is a coincidence that companies I meet with from Aerospace to Architecture who have invested heavily in AM, have also seen competitive advantages in their respective markets.

Larger businesses have the budget to invest, but these are also the companies that invested in AM 20 years ago and still drive the industry and push boundaries today.

It is no mistake that a lot of very large companies such as GE, Siemens, HP and Ricoh have entered the AM market. There are still huge opportunities for companies that can solve todays AM problems and provide that solution to companies that are ready to invest.

The UK leads in Additive Manufacturing

The First AM patent filed was by a man in Japan called Dr Kodama but since then companies in America and Germany have dominated the development of technologies.

It is my belief however that this may be set to change also, The UK is in an excellent position to be able to take full advantage and development of AM globally. We have some of the best Researchers and Engineer in the world working on AM. The work by Universities such as Nottingham, Warwick, Sheffield and Many others are pushing what is possible.

HSS was developed in the UK and is now sold globally by a few companies. We also have an exceptionally adoptive market with Investment high at companies such as Airbus, Rolls Royce and Jaguar Land Rover.

The UK Government is also Paying a closer interest in the Potential of AM to attract and develop new business as outlined in their recent strategy paper.

Cost and repeatability

There are some obstacles for AM to overcome before it can reach its full production potential and these are well known.

The two biggest problem are Cost and repeatability. What has been noticeable has been the shift towards jetting technologies. Companies such as Xjet, Digital metal, HP and Desktop metal were at TCT showing their Jetting technologies and receiving a lot of interest.

This is because Jetting provides a huge reduction in the cost of the machine and in Increase in speed making parts significantly cheaper. However the repeatability has yet to be proven and I no way see Jetting as an end to laser based technologies.

The end of the supply chain?

One of the likely impacts of 3D printing will be an overall decline in world trade. A recent report by ING claimed that 3D printing will make over $6 trillion of goods within the next 40 years, but as a consequence, is likely to wipe out 25% of world trade by 2060. With parts being constructed locally, perhaps mass customisation will become more common. Will this have a negative impact on business? We don't think so.

What does the future hold for AM? With growing competition and appetite from large multi-nationals, this industry is set to expand further. If you're interested in the latest 3D printing technologies, contact one of our specialist team today here.