15 Sep

8 hidden IT challenges caused by hybrid working (and how to solve them)
As people everywhere have become accustomed to the benefits and flexibility of hybrid working, IT teams and CIOs charged with making it secure and efficient have a different story to tell. Jeremy Isaacs, Specialist IT Sales Director, outlines how IT infrastructure, data security and networking strategies need to change significantly to accommodate the challenges of hybrid working.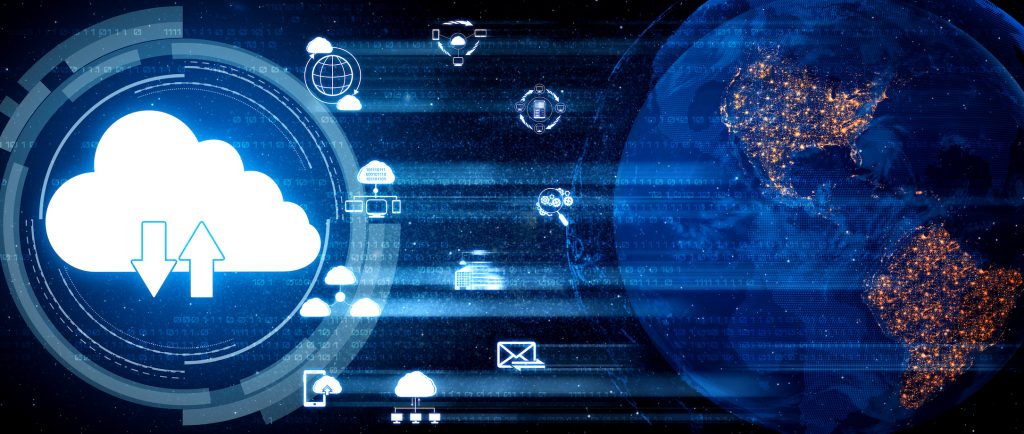 In this article, we'll unpack eight hidden IT challenges caused by hybrid working, the symptoms you need to look out for and the possible solutions. These are the most common issues our team has noticed in the market, and they apply to organisations of all sectors and sizes. 
Some are quick wins, and others require a strategy, but by doing the work now, you will reap the full benefits of hybrid working and enhance your organisation's overall digital maturity, putting you in a stronger position for the future.
The 8 hidden IT challenges caused by hybrid working:
1. Overwhelmed, slow-moving IT infrastructure 
Hybrid workers expect a seamless experience between the office and remote locations. They need consistent access to applications, information and programmes from anywhere to do their work efficiently. But with outdated infrastructure, they might find it takes too long to connect to servers or that they're unable to access essential files at times of high traffic. 
If this sounds familiar, the culprit could be an overreliance on outdated, on-premises systems. It might be time to explore what a cloud strategy could look like for your organisation. The most successful cloud initiatives blend public and private cloud solutions and on-premises systems. This is known as hybrid cloud infrastructure.
2. Inflexible connectivity with remote devices
To support hybrid working, many organisations have invested in fleets of laptops and tablets, sometimes in addition to desktop computers in offices or completely replacing traditional setups.
Any change in device strategy adds complexity to networking and is one of the key challenges associated with hybrid working. If not appropriately managed, this can cause loss of network availability, downtime and poor performance, leading to significant disruption for employees and customers.
3. Insufficient bandwidth for video conferencing
Studies show that 80% of office workers use video conferencing technology frequently at work. Culturally, your employees expect to be able to make and receive calls at any time instantly. And increasingly, customers are also expecting interactive communication or demonstrations using video. 
To support this behaviour change, you must ensure you have the bandwidth to enable video calls anytime and anywhere. By not improving connectivity, you risk employee engagement, collaboration and customer experience. 
4. Failed data security and accessibility
Historical data storage policies, such as always saving on a specific drive or backing up once a week, can cause problems when hybrid working is in place because the rules haven't been updated to reflect where and how people are working now.
This challenge of hybrid working can lead to a scenario where data is sitting on disparate devices in the network, unprotected and vulnerable for days on end. Not only is this a security risk, but it's also likely to be in breach of regulations. Also, having data stored in different places makes it challenging for employees to access data when needed.
5. Increasingly expensive running costs
If your IT infrastructure and networking are constantly letting you down, it will cost money. Downtime is expensive, and approving more investment to fix an outdated system is throwing money down the drain.
But it's the hidden costs of failing infrastructure that is important to highlight, like the cost of poor employee morale caused by a patchy hybrid work experience or the cost of harming customer trust by not improving external touchpoints. 
6. Huge carbon footprint
If your IT infrastructure is failing hybrid workers, it's simple to assume that your overall approach isn't optimised. While optimisation will undoubtedly improve the hybrid working experience, it will also significantly impact your organisation's overall carbon footprint, helping you reach ESG goals at every level of the business.
Data centre optimisation allows you to reduce power consumption and improve the overall performance of your servers. If you don't own your data centres or use cloud solutions, you should look for solutions that optimise instances as much as possible to solve the challenge of hybrid working. 
7. Outdated disaster recovery policies
For hybrid working, you need a fit-for-purpose disaster recovery policy to maximise uptime when the worst happens. And it's likely that with some of your staff working remotely, these issues will happen more frequently.
A good policy will give you the security, risk management and recovery plans you need, so you can get back up and running as soon as possible. 
8. Reactive cloud initiatives
We're finding that organisations unable to adapt to the IT demands of hybrid working have a sporadic IT infrastructure.
To capture the full value of the cloud, you need to adopt a strategic approach. Cloud-first might be the trend you've heard of, but it might not be the best route for your business. Cost, security, and compliance will impact where you can store your data. Build a strategy, find a partner, and then start your project. 
Overcome the challenges of hybrid working with Ricoh Cloud & Infrastructure Services 
As a strategic Cloud & Infrastructure partner, Ricoh will work with you to optimise existing infrastructure assets, networking, and connectivity to ensure hybrid working is positive for your people and organisation in the long term. If you invest now, your return will be an empowered workforce, engaged in a positive working environment. And a high-quality employee experience to help you retain and recruit the best talent. 
Speak to one of our experts today. We can discuss what it means to modernise your IT infrastructure to enable hybrid working, develop digital maturity and prioritise sustainability. 
Further articles on Hybrid Working you might find interesting;
'How to build a modern IT infrastructure strategy'
Contact our team today.